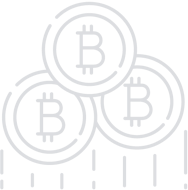 AntiqMall - The world's first antiques portal on blockchain
AntiqMall is an online marketplace where the works of art and antiques from Europe and the USA are for sale. We provides access to the objects of art of most worldwide antique dealers and galleries, as well as the ability to pay for purchases with AntiqMall tokens. Actively developing technology based on the blockchain will make it possible to conclude deals quickly, simply, cheaply, without intermediaries and absolutely safe! Being a decentralized trading platform, AntiqMall offers an attractive service that encourages users to active interaction within the project. AntiqMall is a revolutionary solution on the antiques market. Online project that allows solving market problems and making it transparent and accessible. AntiqMall is a ready-made, working project that has passed all testing stages. Nowadays AntiqMall is at the stage of readiness for global scaling and increasing its share in the world antiques market. We are sure that it is the blockchain technology that will change the antiques market not only in Russia but throughout the world, attract new investors into this the niche and allow launching a new round of active growth.
Basics
| | |
| --- | --- |
| Platform | Ethereum |
| Type | ERC20 |
| Accepting | ETH, BTC |
| Circulating Supply | 80% |
| KYC | N/A |
| Restricted Areas | N/A |
| Homepage | Website URL |
| White Paper | View/Download |
Bonus
Week 1 - 30%
Week 2 - 20%
Week 3 - 10%
About
AntiqMall is a revolutionary solution in the antiques market
We have created a unique antiques marketplace, characterized by a wealth of advantages: convenience, ease of use, a huge selection of objects of art, free shipping and own token, circulating at crypto stock exchanges. The abovementioned factors make AntiqMall be a platform for buying and selling antiques # 1 in the world, ahead of time and having great prospects in the future. We are moving one of the most profitable and closed businesses into the new digital world of cryptoeconomics, making it available to everyone:
to Purchasers – discounts when buying with cryptocurrency, anonymity, fast and cheap transactions, a huge selection of all kinds of antiques, free shipping, analytics, currency exchange, market structuring in the required segment by means of selected filters of the rating system.
to Sellers – an influx of new customers, including beginning investors, who want to make anonymous purchases paying with cryptocurrency, activation of old customers due to substantial discounts and service convenience, analysis of open price offers of the market.
to Investors – the opportunity to purchase tokens at a minimum price. According to analysts, the demand for AntiqMall tokens will grow with every coming day, with each new purchase, with each new customer. The opportunity to start earning on the profitable and previously accessible only to a narrow circle of persons art market, the annual turnover of which reaches $ 45 billion.
We are confident in the growth and prosperity of our business. At the moment, AntiqMall has no direct competitors, and taking into consideration the specifics and complexity of the tasks, they are unlikely to appear in the nearest future.
Team
View All