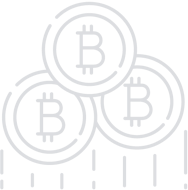 Atonomi - Security Protocol for the Internet of Things
Atonomi provides a new security protocol and infrastructure to enable billions of IoT devices to have trusted interoperability for both data and commerce.
Basics
| | |
| --- | --- |
| Platform | N/A |
| Type | N/A |
| Accepting | Others |
| Circulating Supply | N/A |
| KYC | N/A |
| Restricted Areas | N/A |
| Homepage | Website URL |
| White Paper | View/Download |
About
Since the inception of blockchain technology, developers have recognized its potential for protecting the IoT. But they hit a wall when it came to validating device identity and reputation. Atonomi will solve these problems by creating a secure ecosystem for IoT device interaction and commerce – essential to supporting billions of IoT devices engaging in trillions of transactions.
The basic Atonomi architecture, built upon the Ethereum platform, will include these key elements for users and ecosystem developers:
Service to Establish Identity. Trusted identity provides a level of insurance necessary for IoT devices to exchange information, enable actions and buy and sell products and services. Once registered, the device is known and trusted by the Atonomi network and now ready for the device owner to activate the device when placed in service.
Protocol and System to Manage Reputation. Once device identity is established, the reputation of devices must be managed in order for secure interoperability to exist. A device's reputation consists of its unique behavioral signature representing varying degrees of security, commercial, social, service, and other quality measurements. Atonomi's reputation protocol is a key enabler of a future consisting of trusted devices securely interacting in an autonomous manner.
Token to Facilitate Services in the Atonomi Network. Atonomi intends build a global ecosystem to enable the secure, trusted interoperability of IoT devices through identity and reputation. Our vision is to tokenize the identity and reputation of devices on the Atonomi Network leveraging Ethereum, while utilizing the token as a means to drive ecosystem participation. Key participants such as OEM/device manufacturers, distributors, device owners and auditors will receive Atonomi Token for participating in the Atonomi Network.
Extensible Architecture to be Built Upon. The Atonomi Network has been designed for others to build upon and extend the services to meet the additional needs of new and existing market segments. The Identity Registry and Transaction Ledger can be integrated into services such as healthcare, industrial IoT, and home automation to enable devices from different manufacturers to interoperate without the complexity of custom API development or the security risks associated with open communications between unknown devices.
Team
View All