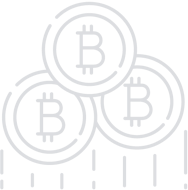 Betmaster - Innovative online sports betting platform
An innovative online sports betting platform. We have scientifically reinvented the business model and have achieved unrivaled operational efficiency.
Basics
| | |
| --- | --- |
| Platform | Ethereum |
| Type | ERC20 |
| Accepting | BTC, ETH, LTC, DASH, Fiat |
| Circulating Supply | N/A |
| KYC | N/A |
| Restricted Areas | N/A |
| Homepage | Website URL |
| White Paper | View/Download |
About
Betmaster is an innovative online sports betting platform made with  passion. Following thousands of man-hours invested in technology research, marketing research and programming, we launched www.betmaster.com on the 1st of March 2016 and reached
profitability by the first half of 2017.
We achieved incredible efficiency results​, such as requiring 17 times less human resources to run the business (as compared to peers), as well as a 10.6% visitor-to-client conversion rate at our betting platform. We have completed in-depth testing of our business approach, and reached the break-even point in a single market and in a single type of sport (football), using insignificant promotion budgets.
Our next step is to attract sufficient financing via the ICO to enable the expansion of our activities to the most promising markets. These markets represent 57% of world's online sports betting business. We also aim to cover all major sports for online betting and expand into fantasy sports.
Buying BETM Tokens allows one to become an investor in an existing and profitable business that is at the start of long-term sustainable growth. Unlike other forms of investment, BETM Tokens guarantee a unique choice of strategy​, which includes receiving a guaranteed share in the Company's profits, using BETM Tokens for betting at the platform, as well as re-sale of BETM Tokens on the free market.
Team
View All
Serhii Moliboh
Project coordination
Beslan Birzhev
Product owner at Betmaster (concept development)
Dmitry Zholobov
Business analytic at Betmaster (business analytics)
Andreas Ioannou
Director at Leo Trust Cyprus Ltd (escrow agent, tax and legal services)
Vladimir Markov
Research & development manager at Betmaster (research & development)
Mikhail Traverse
Partner at ISD Group (marketing)