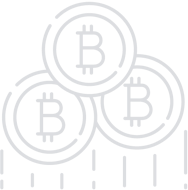 Bidao - Decentralized Finance and Trustless Stablecoin on Binance-chain
The BiDao Cryptocurrency (BID) utilizes a completely decentralized proof-of-stake Blockchain with an additional collateral-backed value token which is 100% stable in value quite in contrast to for example Bitcoin, Binance Coin or Ethereum which experience huge fluctuation. As Settlement Layer the BiDao system utilizes the Binance-chain. This means that you can also freely interact with all crypto assets that are running on Binance-chain. In future, BiDao will be also integrated with other Blockchains like Ethereum, Tezos, and EOS. This way BiDao becomes the one-stop-shop for Decentralized Finance (Defi) applications.
Basics
| | |
| --- | --- |
| Platform | Binance |
| Type | BEP-2 |
| Accepting | Others |
| Circulating Supply | N/A |
| KYC | N/A |
| Restricted Areas | N/A |
| Homepage | Website URL |
| White Paper | View/Download |
About
What is BiDao?
BiDao is a new blockchain system that creates a trustless stablecoin and a new decentralized financial tool that allows leveraged trading in a trustless setup. Moreover, BiDao is a one-stop-shop for DeFi applications.
The Problem
At the moment there is no trustless stablecoin that is blockchain agnostic and allows different crypto assets as collaterals. The only similar system is MakerDAO, but MakerDAO is completely dependent on the Ethereum Blockchain and therefore not able to interact frictionless with other crypto assets. The decentralized finance (Defi) market is growing each day and users are looking for new tools that can be used in the new decentralized financial world.
The Solution
BiDao is building a new blockchain system that is dedicated to DeFi. In the beginning, BiDao will be completely integrated with the Binance Blockchain and BNB will be used as the collateral. In the future also other Blockchains will be integrated into the BiDao ecosystem. Our goal is to create a blockchain-agnostic ecosystem for Defi applications.
Team