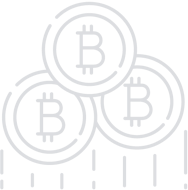 StableCoins by Platinum Q DAO Engineering - Is One of Its Kind ERC-20 Decentralized Stable Asset
Platinum Q DAO Engineering has developed a family of fully decentralized Stable Coins. There are 2 types of tokens: collateral for Bitcoin which are pegged to national currencies (USDQ coin, second KRWQ coin, and CNYQ and JPYQ will be soon ), and governance Q DAO coin to pay fees. There are also 2 ways of getting USDQ (or any collateral stable coins): -The first way is to buy them on exchanges or getting the credit via a special interface on the site. -And the second way is to deposit at least 166% from the desired sum in bitcoin as collateral (e.x. to get 100 dollars in USDQ the user leaves 166 dollars in Bitcoins) Q DAO coins are available during IEO on exchanges, Q BOX (internal AI feature which generates the coins), and OTC trading platform. Platinum Q DAO Engineering team is conducting 10 rounds of IEO. Thus everyone can get a chance to become an owner of Q DAO governance coins! Transparency and fair game are guaranteed! Each token sale round will take place on the first of every month at 17:00 KST time. The first round has finished at the beginning of this month with over 15000 Q DAO coins sold! That is one of the best results since the last bull run of 2019!
Basics
| | |
| --- | --- |
| Platform | Ethereum |
| Type | ERC20 |
| Accepting | ETH |
| Circulating Supply | 49% |
| KYC | N/A |
| Restricted Areas | N/A |
| Homepage | Website URL |
| White Paper | View/Download |
About
The ecosystem of USDQ stablecoin.
The ecosystem of the stablecoin is constructed on several key elements.
Opportunity to purchase USDQ on exchanges
The 1st element of the ecosystem is the exchanges. USDQ bargains on the secondary market at the price of 1 dollar for 1 USDQ, respectively traders interact with this coin, as well as with any other. To buy USDQ at the exchange is the first way by means of which it is possible to get stablecoin.
Team
View All