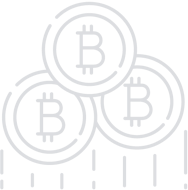 Burst - Fast, secure, decentralized and green. Step into the future of money now.
Burst was officially introduced on the 10th of August 2014 with the goal of solving other cryptocurrencies' biggest problems : lack of decentralization, waste of energy, unfair releases, supremacy of big miners and corporations. It is the first and only cryptocurrency secured by the Proof-of-Capacity algorithm.
Basics
| | |
| --- | --- |
| Platform | N/A |
| Type | N/A |
| Accepting | Others |
| Circulating Supply | N/A |
| KYC | N/A |
| Restricted Areas | N/A |
| Homepage | Website URL |
| White Paper | View/Download |
About
The critical difference between Proof of Work and Burst's Proof of Capacity is that instead of needing ever more expensive, power hungry processors and graphic cards, it uses inexpensive, low-power hard drives. Proof of Capacity is inherently more secure, and trimmed versions of the blockchain are easier and more secure as well.
The other biggest advantage that Proof of Capacity has going for it is its mining, working like a built-in coin faucet in the form of hard drives that allow anyone to earn free coins in exchange for providing extra security for the network.
The problem with Bitcoin is that not everyone can own specialized hardware (ASIC). The most efficient ones are private, or so expensive, that they are not an option for the casual user. This favors centralization in the form of large mining operations controlling large farms of ASICs. However, hard drives are affordable and available to all. In fact, the vast majority of people already own all the equipment necessary to mine a Proof of Capacity cryptocurrency. Because the coin is ASIC-proof, the profit per-dollar of mining equipment should be approximately the same for either large data centers or smaller casual users. Large data centers also suffer from larger overheads, like staff, building costs, etc. which tips the profit balance more in the favour of the smaller miner. Individuals can mine using their existing computer with no extra outlay which encourages more smaller users to contribute to the network, hence improved decentralization.
Along these same lines, a coin that is more decentralized is accordingly more evenly distributed. In addition to that, Burst had the fairest release possible, with no IPO/ICO, no crowdsale, and no premine.
And there is even more : groundbreaking features are included directly inside the Burst code and run in a decentralized fashion on the blockchain, such as smart contracts (a.k.a. Automated Transactions), asset exchange, crowdfunding, marketplace, encrypted messaging and much more. Burst platform allows for development flexibility, ensuring developers freedom to create their own applications. In this sense, Burst can be considered as a next-generation cryptographic application project (often called 'cryptocurrency 2.0') in contrast to the first generation cryptocurrencies like bitcoin.