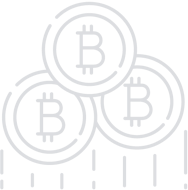 groestlcoin - A multipurpose cryptocurrency that has Instant & Private transactions with subAtomic fees.
Launched on 22 March 2014 with a focus on technological advancement, Groestlcoin (GRS) is SEGWIT and Lightning Network ready! Groestlcoin is a fast and secure coin with almost ZERO fees, that is privacy oriented. Major development release every 3 months!
Basics
| | |
| --- | --- |
| Platform | N/A |
| Type | N/A |
| Accepting | Others |
| Circulating Supply | N/A |
| KYC | N/A |
| Restricted Areas | N/A |
| Homepage | Website URL |
| White Paper | View/Download |
About
ASIC tolerance
It is a paradise of the GPU minor that makes the contribution to the mining of this coin more equitable, more uniform, and prevents concentration on one place of the coin. Groestlcoin uses two pure Grøstl - 512 mining algorithms, so no ASIC has been created so far. Myriad - Groestl is implemented in BAIKAL ASIC, but it is incompatible with Groestlcoin.  
Private transaction
GRS can be sent anonymously. Samourai Wallet has anonymity and security. It can support both TOR and VPN and use private stealth address with AES - 256 encryption.
Multiplatform wallet
Groestlcoin has wallets available on all platforms. (Android / iOS / BlackBerry / Windows / macOS / Linux / ChromeOS / Web) If you would like to use one wallet on multiple platforms, we recommend GroestlPay wallet. Groestlcoin, who has held mobile wallet since 2014, is ready for daily payment.
High profit to all minor
Mining GRS without special hardware, you can convert profit from GROESTL COIN to PEOPLE'S COIN.
Energy saving and low power consumption
Because we are using GPU mining GRS algorithm, GROESTL coins are really economical to mining. If you live in a hot country, this is a much less powerful coin.
community
It is a very interesting and growing community that exists for innovation and contribution to technological innovation of cryptographic currency.
Active development team - I work hard to guarantee the smooth operation of coins.
There is a major development release every three months.