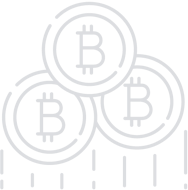 Clinicoin - When we engage in our health and wellness, everyone wins
Clinicoin is an open source, blockchain-leveraged health and wellness platform, enhanced by a token-based rewards ecosystem. It rewards community users for taking part in health, wellness, and research activities, improving their lives and the lives of others. Clinicoin was created by Mosio, a company that has been innovating in the health industry for 10 years. Several top clients are ready to his the ground running with the platform. The token sale is open to every country, including the USA, beginning February 21, 2018. You can earn 500 free Clinicoin tokens (CLIN) when you pre-register for the token sale.
Basics
| | |
| --- | --- |
| Platform | Ethereum |
| Type | ERC20 |
| Accepting | BTC, ETH, LTC, XRP, Fiat |
| Circulating Supply | 52.4% |
| KYC | N/A |
| Restricted Areas | N/A |
| Homepage | Website URL |
| White Paper | View/Download |
Bonus
Days 1-4 - 50% Bonus
Days 5-7 - 35% Bonus
Week 2 - 25% Bonus
Week 3 - 20% Bonus
Week 4 - 10% Bonus
About
Build Ready
Clinicoin is a platform removing the complexities of developing and managing a secure mobile app with easy integration of existing third party apps into its interface. Further, it enables providers to utilize the app immediately to communicate with and engage users.Connect Seamlessly and Securely
Connections are created via contacts in the app's address book, by searching public usernames, clicking links, or scanning QR codes. Once connected, secure communications can take place using end to end encryption.External App Friendly
Developers with live apps benefit from incentivizing users to connect their apps to the Clinicoin Rewards Engine, increasing the stickiness of their apps while earning tokens for being Proof of Engagement (PoE) Validators.Third Party Integrations
External software and systems can plug into the Clinicoin system through ClinApps, offering their services to customers and users on a secure platform through their existing infrastructure.Community Rewards
Users and developers benefit from being able to earn and utilize Clinicoin (CLIN) tokens for their involvement in the community.When we engage in our health and wellness, everybody wins.When people are engaged in their wellness, they do more than improve their personal health. They help the healthcare and research industry as a whole, driving down costs and inefficiencies.
Team
View All