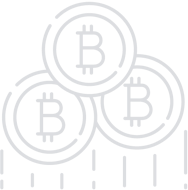 Cogmento - Distributed Enterprise Applications
Cogmento is the first next-gen CRM and other enterprise apps powered by blockchain. Since 2003, our team has offered FreeCRM.com and CRMPRO.com to over 500,000 companies worldwide. With 16 years of CRM experience in the cloud, we decided to take the next step and begin moving from the cloud to fully distributed, enterprise apps using blockchain. With today's high-security requirements including encryption of data at rest, immutability, and accountability, the future of fully distributed computing vs. monolithic centralized clouds necessitates the migration to hybrid-blockchain solutions and fully distributed decentralized infrastructure.
Basics
| | |
| --- | --- |
| Platform | Ethereum |
| Type | ERC20 |
| Accepting | ETH |
| Circulating Supply | 48% |
| KYC | KYC |
| Restricted Areas | N/A |
| Homepage | Website URL |
| White Paper | View/Download |
About
Just as software as a service revolutionized the enterprise software paradigm, DAPPs, distributed applications and architectures will embody the next-generation of decentralization, Cogmento will be the first to deliver with a suite of applications for businesses and consumers. COGS tokens are much like quarters in an arcade machine, but in this case, you put your tokens in applications and run them, like CRM, e-commerce, AI and BI analytics, or your custom application of choice. At scale, the cost of software should drop to a minimal cost.
Salesforce-style software delivered at Facebook scale could bring this technology to the masses for mere pennies. If the decentralized paradigm holds for enterprise software, then Salesforce at a billion customers should be 1/1000th the cost of one million customers, but of course, it is not. As more and more resources join in the Cogmento network and reach critical mass, a cost and efficiency are achieved in a decentralized and incentivized open system, and all participants will share massive cost savings.
Operational and management applications are areas in which significant value can be realized with COGS and blockchain such as enterprise resource planning software, which can include other sub-modules such as accounting, HR, procurement, logistics, warehousing, manufacturing, sales, distribution, quality management, and Project Management. Distributed and immutable provide a lot of value, and Cogmento adds a further application layer of governance and management based on incentivizing the workforce with blockchain, providing not only the applications themselves but real monetary reasons for employees to adapt quickly.
Cogmento's platform is powered by consuming the COGS token as a metered application service based on the network resources for a particular application and other factors, thus providing the distributed application as a service – scale, customization, and other features. Cogmento tokens, COGS, are thus consumed as applications access, update, and delete data, or as workflows are completed, reports executed, or alerts pushed. COGS are therefore the representation of the cost and currency of the distributed software service itself, its economy and scale designed to support both small applications and Fortune 500 needs. Cogmento's APIs and DAPPs will deliver enterprise software functionality eventually covering ERP and SCM systems, HRIS and more.
By interconnecting many businesses via the Cogmento platform, a holistic ecosystem of product and service providers is created, which can extend collaboration across the system in as a marketplace or clearinghouse across the entire value chain. Cogmento hopes to achieve interoperability of its operations and functions as building blocks to be developed for widely-used Enterprise Resource Planning (ERP) software and Customer Relationship Management (CRM) systems and other business applications.
Team