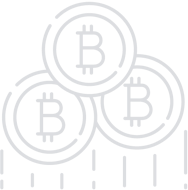 Coinchase - Coinchase-Chase Valuable Coins at Early Stage.
Coinchase is the World's Leading Blockchain Crowdfunding Platform, Introduces No-Fee C2C Trading . It promotes community building, social interaction, and Public Sales between Blockchain projects and platform users, offering 'participation rewards' worldwide through its platform token, the CCH Token. An important key to inspiring participation in Coinchase is to incentives both parties to reach consensus. Coinchase's goal is to let users reach a consensus with high-quality blockchain projects. Consensus is the core spirit of the token ecosystem. The introduction of C2C Trading will greatly enhance the tokens' liquidity, thus attracting more people to join the ecosystem. Expanding the project's consensus will ultimately lead to an increase in the value of the project's tokens.
Basics
| | |
| --- | --- |
| Platform | Ethereum |
| Type | ERC20 |
| Accepting | ETH |
| Circulating Supply | 20% |
| KYC | KYC |
| Restricted Areas | Exclude US and Chinese citizens |
| Homepage | Website URL |
| White Paper | View/Download |
Bonus
About
Coinchase aims to help users: • Find truly valuable Blockchain projects • Share its profits from projects' Public Sale Competitive Advantages of Coinchase: 1)'Break and Return' Insurance : In order to protect participants in bear market, Coinchase stands by the users' side and asks project parties to participate in 'Break and Return' insurance: If the average price of project's token falls below Public Sale price on the first 48 hours of the first exchange listing, users can choose to be refunded by Coinchase. 2)The 200% Incentive: Coinchase allocated 51% of the total supply of CCH tokens to incentivize its users to participate in public sale actively. Coinchase will charge project parties 5% of the total amount raised during their Public Sale. Then, Coinchase will double that number (the 5% fee) and share it among the project's Public Sale participants in the form of CCH tokes, percentage-wise according to their contribution to the project. 3)C2C Trading: C2C Trading was launched to allow Token flow before listing on the exchange and increase the value of Token.C2C Trading is a transaction between the users, and Coinchase does not charge any fees.In the C2C Trading, users are free to initiate orders, no price limit, and no minimum trading volume.
Team
View All