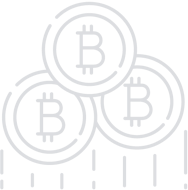 CopyTrack - The Future of Decentralized Copyright Management
In an extremely short time frame, COPYTRACK has grown to become the leading company in the worldwide market of highly automated copyright enforcement. Starting in Berlin and having a presence in New York and Tokyo has allowed us to directly engage with artists and their networks all over the world, and has helped us to quickly increase our customer base. The lack of entry hurdles ensured high conversion at all steps of our processes.
Basics
| | |
| --- | --- |
| Platform | N/A |
| Type | ERC20 |
| Accepting | ETH |
| Circulating Supply | 60% |
| KYC | N/A |
| Restricted Areas | N/A |
| Homepage | Website URL |
| White Paper | View/Download |
About
Currently, COPYTRACK's services are geared towards searching for our customers' images across the web. If there is a successful match, we then move forward with enforcement and licensing. However, we will expand our services to include registering images via the blockchain and provide a new marketplace for artists and buyers.
COPYTRACK will set the precedent for a global, transparent and decentralized register for copyrights of digital content. At the same time, COPYTRACK will implement the first use-case for the decentralized ledger: The Global Copyright Register for Images, followed by a transparent Image Marketplace.
Our new platform consists of 5 layers and begins with creating an account, followed by the upload of images, proof of authorship and ends with the artist exercising full copyright control. After creating an account, an artist will upload an image.
We will then perform an audit on the authenticity of the authorship and if successful provide a blockchain- based certificate to prove ownership. From here on out, the artist maintains complete copyright control.
Team