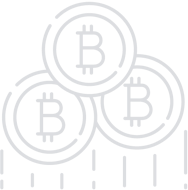 Delphy - PREDICTION MARKETS BUILT ON THE BLOCKCHAIN
Delphy is a decentralized, mobile & social prediction market platform built on Ethereum. The Delphy App is light Ethereum node that runs on mobile devices. Delphy is an open source project with contributions from around the world. Its aim is to use the knowledge, experience and wisdom of the crowd to help people better foresee the future. In a centralized network, forecasts can be altered and market prices manipulated. Delphy's decentralized nodes ensures transparency and that the results cannot be corrupted. The platform will give experienced and new users around the world access to prediction markets.
Basics
| | |
| --- | --- |
| Platform | N/A |
| Type | N/A |
| Accepting | Others |
| Circulating Supply | N/A |
| KYC | N/A |
| Restricted Areas | N/A |
| Homepage | Website URL |
| White Paper | View/Download |
About
# 1. Naturally mobile
Smart phones are a preferred platform for the development of Delphy applications. Delphy iOS and Android mobile applications launch simultaneously with the Delphy platform, enhancing user convenience, maximizing user needs, promoting Ethereum popularity and ecosystem development.
2. Customization possible
You can use the same events to create different favorite markets and each market can have different loss limits, deposits, market liquidity, delivery time, Oracle and dispute arbitration mechanism. Users with different tastes can choose the favorite market for trading and realize the creation and cooperation of individual markets.
3. Event filter
Events created by users are placed in a temporary event pool provided by Delphy. This system provides an event filter by default to exclude illegal or unethical matters, such as predicting the assassination of the state leader or the government's subversion. Delphy also provides a filtering API that allows users to create their own event filters to comply with their own country laws, regulations and ecosystems.
4. Social
Delphy mobile app is a forecast market for society. Predictions are social and Delphy has distinctive features such as comments, P2P payment, P2P messaging, OTC, and users can interact with one another on one platform.