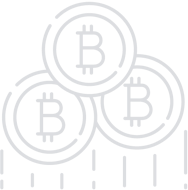 DESTO - We plant. We harvest. We share.
DESTO is the architect for change on the pathway for blockchain technology, cryptocurrency and cashless commerce for the new world of finance. Our mission is to provide financial enfranchisement to the wolrd's unbanked, by blazing a new trail of enterprising, accessible and inclusive payment pathways to anyone with mobile or smartphone access. We are DESTO.
Basics
| | |
| --- | --- |
| Platform | N/A |
| Type | N/A |
| Accepting | Others |
| Circulating Supply | N/A |
| KYC | N/A |
| Restricted Areas | N/A |
| Homepage | Website URL |
| White Paper | View/Download |
About
PRODUCT ECOSYSTEM
DESTO CX: Multi cryptocurrency exchange and trading
Our sophisticated cryptocurrency conversion platform designed with the user in mind. DESTO CX will provide a highly accurate, real-time view of the liquidity of the crypto market, boosted by robust engineering and a secure platform.
Desto PAY: Efficient P2P payments
Our payment solution via the DESTO APP, that aims to increase financial enfranchisement for the unbanked across the world and to normalize the everyday use of crypto in retail transactions for the purchase of products and services. Users of DESTO PAY will be provided with a DESTO PAY Wallet, in which to store and manage their crypto assets, and a debit card that they can use to access funds in their wallet.Merchants utilizing the DESTO PAY and DESTO APP functions can also reap the benefits of instant market liquidity.
DESTO VENTURES: supports the ICO launch with the guaranteed sales
ICO consulting, ICO venture listing, private sectors and government related blockchain integration projects that reach beyond an ICO.
DESTO RESERVE: Сrypto storage to save and invest your cryptocurrency
This focuses on two investing methods: mining and crypto funding of new ICOs in accordance with a proof of assets protocol.
Team
Arthur Huis int Veld
Community President of the DESTO Planet
Samuel Law
Lead Creative Strategist of the Community
Tatiana Stepanova
Content Strategist and Storyteller
Andrew Lee Hwan
Community Technical Advisor and Mentor
Sam Chi
Community Investment Advisor
Sergey Valuy
Smartym Pro CTO and Tech Visionary