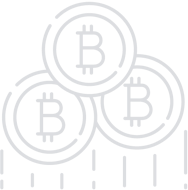 DocTailor is a unique self customizing smart legal contract platform, that allows, lawyers, individuals and organizations to send and create legal tailor-made smart contracts and agreements on the blockchain without developer experience.Bridging the gap between the trillion dollar crypto economy market.
Basics
| | |
| --- | --- |
| Platform | Ethereum |
| Type | ERC20 |
| Accepting | ETH, BTC |
| Circulating Supply | 60% |
| KYC | N/A |
| Restricted Areas | N/A |
| Homepage | Website URL |
| White Paper | View/Download |
About
Features

Clause Selection
Users are able to select from an unlimited database of carefully formulated clauses that have been precreated by legal professionals from various industries.

Merging Clauses
Selected clauses can be merged into existing document templates to alter and create unique tailor-made contracts, agreements or documents.

Document Structuring
Legal documents, agreements and contracts that require tailor-made structuring can be created in short time depending on the context of the document required.

Document Formatting
Documents created on the platform can be downloaded in a varity of formats for external use. Those formats include Word, HTML, XML and PDF.

Blockchain
All documents templates and structures have been checked over before being uploaded to the platform for the use of platform users. The templates are also held on the blockchain to maintain clarity and transparancey.

Tracking
Alerts are produced and sent to athours of the document to keep them updated.

Contract/Document Management
All documents, contracts and agreements created by users of the platform can be stored and managed online.

Smart Contracts
Users are presented with automated solutions to facilitate, verify, or enforce the negotiation or performance of a contract or agreement.

Authentication & Signing
The platform allows users to monitor the recipients particpartion where a document, contract or agreement needs a digital / electronic signature or any other form of authorization by a counter party.
Team
View All