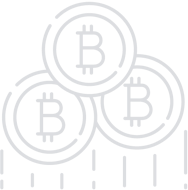 Geon - Store value at a geolocation of your choice
Geon Network is a service that allows you to create virtual objects (Geons) located anywhere in the world. You can deposit funds (Geon Coins) in Geons, which can be withdrawn by anyone nearby. To withdraw, users need to complete the tasks defined by the Geon creator.
Basics
| | |
| --- | --- |
| Platform | Ethereum |
| Type | ERC20 |
| Accepting | ETH, BTC, Fiat |
| Circulating Supply | 47% |
| KYC | KYC & Whitelist |
| Restricted Areas | Afghanistan, Bosnia and Herzegovina, Central African Republic, China, Congo, Cuba, Eritrea etc |
| Homepage | Website URL |
| White Paper | View/Download |
About
Similar to existing cryptocurrencies, the Geon Network enables value transfer between individuals. However, the unique innovation of the Geon Network is that the recipient does not have to have an address stored on the blockchain to receive funds. Instead, the recipient simply provides proof-of-location, to validate any transaction on the network.
Ease of Use
Geon enables frictionless transfer of value between users of the network based on their geolocation. Users can receive funds without having to generate and store a cryptocurrency wallet or mine a cryptocurrency the traditional way, computing a proof-of-work. The user simply agrees to the transfer by being present at a specific location.
Efficiency
In the Geon Network, many users can transact, or 'geomine,' at a given location. The system will optimize geo-mining requests on the underlying blockchain to enable hundreds of thousands of transactions per second globally.
The transfer of value is implemented with Geons – virtual beacons planted in specific geolocations – which hold Geon Coins. Users can acquire the coins either by converting fiat or crypto currency or through the process called geo-mining, during which the coins are transferred to an auto-generated wallet on the user device. Geon Coins can also be transferred between Geon Network users without limit. To participate, the only requirement is that the recipient owns and carries a mobile device connected to the internet, e.g., a smart phone.
Team
View All