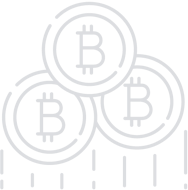 Horizon Communications - Cutting Edge LTE Fixed Wireless Internet
Horizon Communications (Horizon) is a technology driven company that will use next generation, fixed wireless LTE and blockchain technologies to deliver its service offerings. Horizon's goal is to provide high speed internet (150mbps in 2018 and 300mbps in 2019), high definition Cable TV and VOIP telephone services in areas where customers currently receive poor, unreliable, and overpriced services. On completion of a successful capital raise, Horizon plans to launch in its flagship market Bermuda, between mid to late 2018. Horizon will then focus on expansion to Caribbean and Central American countries over the next few years.
Basics
| | |
| --- | --- |
| Platform | Ethereum |
| Type | ERC20 |
| Accepting | ETH |
| Circulating Supply | N/A |
| KYC | N/A |
| Restricted Areas | N/A |
| Homepage | Website URL |
| White Paper | View/Download |
About
BLOCKCHAIN is the future of finances and data. WIRELESS is the future of communications. Horizon Communications will be a high speed Internet Service Provider (ISP), based in Bermuda and servicing the Caribbean.
We will utilize LTE fixed wireless for last-mile delivery to end users. Our service offering will include Internet speeds of up to 150 Mbps in 2018 and 300 Mbps and faster in late 2018 / 2019. Alongside high speed Internet services, we will provide High Definition TV services as well as Voice over Internet Protocol (VoIP) Telephone services.
This wireless network infrastructure will be delivered over a software defined radio system custom built using 4G LTE-Advanced (Release 13) standards. On completion of a successful capital raise, Horizon is scheduled to launch our business in Bermuda and BVI in mid to late 2018. Using the same technology, we will be expanding to 4 other Caribbean and other Central American countries over the next few years.
The Horizon token is a unique, new Ethereum based token built on the blockchain. It is designed to be used to access services, and service discounts within the Horizon ecosystem. It is meant for anyone that wants to benefit from the value induced by a world class service company. Horizon tokens are easily transferable between token holders using compatible ERC20 wallets and can be traded on exchange(s).
In the future, Horizon also intends to use up to 15 percent of yearly profits to distribute dividends to HRZN Token owners in Ethereum. Horizon will also offer to buyback tokens from investors.
Team