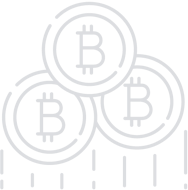 HTMLCOIN - Setting the standard for cryptocurrency and blockchain innovation
The HTMLCOIN Foundation was created with the intention of encouraging and supporting all communities around the world to join the blockchain economic revolution. We believe that everyone should have equal access to the tools and resources needed to participate in all facets of our technology-driven economy. Our mission is to not only provide people with these tools, but to connect them to the businesses that need them. HTMLCOIN is about empowering people and creating opportunities. Join our cause and be a part of the HTMLCOIN movement.
Basics
| | |
| --- | --- |
| Platform | N/A |
| Type | N/A |
| Accepting | Others |
| Circulating Supply | N/A |
| KYC | N/A |
| Restricted Areas | N/A |
| Homepage | Website URL |
| White Paper | View/Download |
About
FEATURES
DOUBLE SHA256
Used by Bitcoin and other established blockchains to provide a secure and proven cryptographic wrap.
REAL TIME CHECKPOINTING
Protects the history of the chain from being changed by 51% attacks, broadcasts block height and hash of the main chain that cannot be overwritten
ENHANCE HASH RATE COMPENSATION
Adjust every 120 blocks but with short, medium and long block time samples to average out the adjust and apply 25% damping to the result.
HYBRID BITCOIN / ETHEREUM
Uses both the Bitcoin and Ethereum codebase, this combines Bitcoin with EVM (Ethereum Virtual Machines)
SMART CONTRACTS
Protocol to facilitate, verify or enforce negotiation or performance of a contract
SIMPLE PAYMENT VERIFICATION
Execute smart contracts from lite wallets
DECENTRALIZED APPLICATIONS
The HTMLCOIN distributed computing network to create smart contracts and fully fledged complex EVM applications, to greatly extend the network's capabilities
ACCOUNT ABSTRACTION LAYER
Extension to Bitcoins 'Script' languages which sits between the blockchain and EVM to allow decentralized applications and smart contracts to run in environments that were not possible before