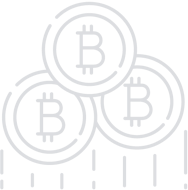 Job.com - Recruitment Revolution
Job.com is evolving the traditional recruitment model using matching technology, smart contracts on the blockchain, enhanced feedback, and financial incentives. The platform's token economy will fulfill the mission to realign the industry away from costly intermediaries towards a decentralized, rewards-based community, and liberate the ownership of each user's experience.
Basics
| | |
| --- | --- |
| Platform | GoChain |
| Type | GoChain |
| Accepting | ETH, BTC, GO |
| Circulating Supply | 38.46% |
| KYC | N/A |
| Restricted Areas | N/A |
| Homepage | Website URL |
| White Paper | View/Download |
About
CANDIDATE
The candidate would expose their profile data only before an interview they agree to potentially. This ensures their data is not exposed except with permission. Their progress is written on the blockchain using a Merkle tree hash which allows for verification in a secure and semi-anonymous way.
HIRER
The hirer will see a group of listings displaying all of the candidates work experience, skill set summary, expectations but no personal data. Once a company wants to make contact they can request further details and start a dialogue. They can then choose to interview candidates after seeing their profile information.
BLOCKCHAIN
The blockchain technology secures the exact interaction carried out by the two parties complete to hire. The candidate's hiring bonus is locked in a smart contract, verifiable by the candidate. Both parties can engage in an otherwise complex arrangement using a system of decentralized trust which provides an exclusive journey to success using the blockchain.
Team
View All