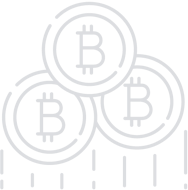 KAVA - A Cross-Chain Platform for Decentralized Finance
Kava is a cross-chain DeFi platform offering collateralized loans and stablecoins to users of major crypto assets (BTC, XRP, BNB, ATOM, etc.). It is supported by over 100+ business entities around the world, including prominent crypto funds and major crypto projects like Ripple and Cosmos. The platform features two tokens: KAVA, a governance and staking token responsible for securing the network and voting on key parameters; and USDX, an algorithmically maintained stablecoin backed by crypto asset collateral.
Basics
| | |
| --- | --- |
| Platform | N/A |
| Type | N/A |
| Accepting | Others |
| Circulating Supply | N/A |
| KYC | N/A |
| Restricted Areas | N/A |
| Homepage | Website URL |
| White Paper | View/Download |
About
Multi-collateral Debt Positions: The Kava platform supports lending against crypto assets from other networks such as BTC, XRP, BNB, and ATOM.
"No Counterparty" Lending: The Kava platform enables users to 'self-issue' loans, minting new USDX based on their deposited collateral and destroying USDX when users close out their debt positions.
Algorithmically Maintained Stablecoin: Using price oracles, Kava automatically auctions 'at-risk' collateralized debt positions that fall below the required debt-to-collateral ratio in order to maintain the price peg of USDX to USD.
Economically Incentivized Governance: Stakers of the KAVA token earn block rewards and fees paid by users but risk slashing and act as the lender of last resort if the system is not maintained properly.
Team
Scott Stuart
Product Manager
Ruaridh O'Donnell
Blockchain Dev Lead