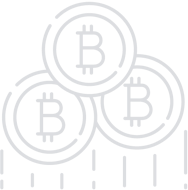 KIRIK - A Semantic Meta-protocol to Unite Blockchains
The goal of the KIRIK (KRK) project is the creation of semantic contracts, which overcome the shortcomings of Ethereum based smart contracts. Semantic Contracts = Smart Contracts 2.0. The technology is understandable to specialists in various subject areas and allows to conduct transactions between various blockchains and outside of them.
Basics
| | |
| --- | --- |
| Platform | ETHEREUM |
| Type | ERC20 |
| Accepting | BTC, ETH |
| Circulating Supply | N/A |
| KYC | Whitelist |
| Restricted Areas | N/A |
| Homepage | Website URL |
| White Paper | View/Download |
About
A smart contract drafted in a semantic modeling language is, on the one hand, easily understood by specialists of the appropriate subject domain, on the other hand, is automatically verifiable and can be run on a computer, or other digital devices. It allows building a bridge between the human brain and artificial intelligence. This is what we call Artificial Intelligence 2.0.
With semantic contracts, one can set rules and checks on the neural network behavior, which now is nothing other than a black box. Analogous to Isaac Asimov's three laws of robotics, semantic contracts can use human language to control the work of complicated neural networks in critical situations, e.g., when the danger of loss of human life is high.
The problem of legal liability for the behavior of neural networks and artificial intelligence is not as yet solved. Nevertheless, singling out the most significant parameters and working conditions of a sophisticated software system (or enterprise, distributed system, artificial intelligence, etc.) in the form of a specification written in a semantic contract language, we can introduce legally relevant smart contracts. This trend will soon bring us to change of legislation in many countries and the birth of a new profession – crypto-lawyer.
Kirik is a Semantic business-rules engine for the development and management of projects, platforms, and systems of any complexity significantly lowering costs, faster, easier and with greater security
Flexible Logic and Simplicity of Use
No need for excessive development
Easy to use and build any logic on the Kirik Semantic Platform for non-programmers with basic tech knowledge
Faster and More Secure
50-75% faster than traditional​ programming
KSP increases your speed of product deployment by 2-4x while improving general security due to the execution of semantic rules in the sandbox.
Lower Costs
80-90% cost savings vs. traditional programming
Validated commercial case studies benchmark 80+% cost savings in tech development; reducing at a ratio of ​40: 8 man hours
Kirik Semantic Platform
Commercially proven technology since 2012 and 200MM+ end-users
Semantic technology development was started in the 1980s by 3 Russian mathematicians; one of whom is our Chief Scientist. The Kirik Semantic Platform started developing in 2006 and 2012 was the first commercial implementation of our platform.
Since those early days we have implemented KSP in hundreds of successful commercial projects and has proven the commercial benefits to using the Kirik Semantic Platform.
We decided to develop a free version and share it with developers who want to be more efficient and build awesome services and products.
Kirik Semantic Platform's Benefits:
Decision-making automation
Simulation modeling for decision-making system
Reduce development costs by 80%
Reduce cost of software ownership by 90%
DSL* reduces development costs by at least 75%
Higher security due to Semantic rules execution in the sandbox
Rules can be set by 3rd parties without system security and integrity risks
Team
View All