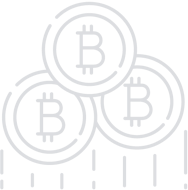 MiniApps - Launch a chatbot in 5 minutes
MiniApps.pro is the new generation chatbot platform built around the concept of decentralized network of template developers, clients, hosting providers and partners. It is a platform with API and web-constructor that enables quick creation and launch of mobile services and chatbots available via the Internet messengers and other channels like mobile web and USSD/SMS with support of AI technologies. MiniApps.pro makes new technologies like AI, NLP, FinTech and chatbots available to SME through the efforts of a global partners network. Unlike most startups, MiniApps.pro platform is a commercially proven product with several successful implementations in corporate market. The token crowdsale is planned to gather funding for fast business scaling by building worldwide partners' network, further product development and marketing of the platform focusing on MSME segments and emerging markets like India, South-East Asia, China, Russia, Africa, Latin America followed by expansion to advanced markets.
Basics
| | |
| --- | --- |
| Platform | Ethereum |
| Type | ERC20 |
| Accepting | ETH |
| Circulating Supply | N/A |
| KYC | N/A |
| Restricted Areas | N/A |
| Homepage | Website URL |
| White Paper | View/Download |
About
What's a cross-platform bot?
A cross-platform chatbot is a chatbot that works across multiple messenger platforms simultaneously. We currently support Telegram, Viber, Vkontakte, as well as Facebook and Skype through Microsoft Bot Framework. Once you create a chatbot on our platform it works on all mentioned messengers.
Why my business needs a chatbot?
Don't get left behind in the messaging revolution and use chatbots for:
Marketing: send news, events, product launches, coupons, etc.
Customer support: chatbots can solve 80% of customers' requests.
Sales: accept payments from users right within your chatbot.
Banking: need to develop a banking app? Try banking chatbot – its cheaper and users don't need to install any apps.
Top reasons to use Miniapps
We've helped major companies to build and integrate chatbots into existing workflow. Here's why you should consider us:
Easy to use. To create a simple chatbot you don't need to be a programmer, being an advanced user is enough.
Rapidly growing with new features. We're constantly bringing in features that we know will be useful for your business.
First class support. Enterprise ready performance. Various levels of technical support and excellent performance under high load.
Features
Google Analytics
Integration with Google Analytics. All functionality available for web sites, are available for your bots. Real-time views let you know how users use your bot, demographics, language and location, etc.
Natural language processing
Integration with API.AI. Its functionality include Voice Recognition + Text-to-Speech + Natural Language Understanding. You can easily add conversational AI in a predefined Miniapps bot that has a menu.
Visual Editor
Create content without any coding. You can build bot structure just by typing your text content, the code will generate automatically. What you see is what you get.
One API
Once you created the bot, it works everywhere. All further changes are reflected on all platforms too. It tremendously cuts down costs on development and maintenance.
Verification of chatbot users
Verify users by phone number: via a dedicated phone number or via SMS. Verification can be performed at any step of your bot, by asking a user to call a provided number. The feature is easily added via Visual Builder.
In-chatbot payments
tiPay is our complete payment system for in-bot purchases. While connecting to an existing business model is a great way to monetize bots, tiPay allows to make your bot the sole source of revenue.
Team
View All