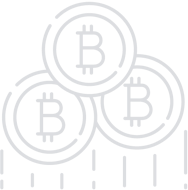 KOD is a decentralized cryptocurrency that focused on privacy, speedy transaction, sustainability and community.
Basics
| | |
| --- | --- |
| Platform | OTHERS |
| Type | OTHERS |
| Accepting | BTC, ETH, USD |
| Circulating Supply | N/A |
| KYC | N/A |
| Restricted Areas | N/A |
| Homepage | Website URL |
| White Paper | View/Download |
Bonus
About
Korea 1st masternode with Next - Generation Exchange
KOD is a formal coin such as bit coin, not an Ethereum based token.
◈Bidirectional Compounded-profit structure (Difference from bit coin)◈ - Hybrid-mined that is POS + MN (After 200 Block)
※ POW(at first 200 Block)
KODcoin ensures that tremendous of rewards in mining operations based on the master node (decentralized network server) and benefit based on POS(Proof Of Stake).
If setting more than one master node (1MN = 10000 KOD) and holding a coin of more than a certain amount (3000 KOD), KOD total amount in your wallet exponentially increasing.
If within the exchange is running the system that POS can be operated, as in your personal local wallet installed on PC or Mobile, it is available increasing the number of coins if holding a certain amount of KOD(3000KOD) in that exchange.
This is the method of rewarding the interest a much higher than on the exchange's coin (eg Huobi's HTcoin) or of the pundi X.
Complete decentralized-Exchange with KOD as base-currency (An exchange in the form of a wallet that moves coins directly)
Interworking with OFTS (Onestop Fingerprint Trans System)     ☞ ["Convenience and security" enhancement of "transmission and transaction"]
Build a new-concept trading ecosystem
Fingerprint recognition ⇨ Personal authentication + Coin transfer and transaction
Streamlined procedures
On-line & Offline instant payment system
Enhancement convenience & Security
Expansion of KOD distribution in dailylife • Commercialization
Local-Crypto-Currency Issue and supply
Anyone who is interested in KOD can freely comment. Our KOD team has a dedicated community management team to collect feedbacks. We would have been actively listen them and converge and reflect on the road map of KOD. Of course, these moves will continue.
Team