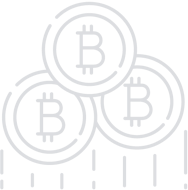 ledgerium - Every transaction. Every where. Every time.
Ledgerium Blockchain is a distributed digital ledger that can record financial transactions between parties efficiently in a verifiable and permanent way. This allows the participants to verify and audit transactions instantly and inexpensively. Block Ledger, a company behind Ledgerium Blockchain, is bringing an e-invoicing and financial accounting reconciliation product named Luca+ to the marketplace, which leverages Ledgerium Blockchain to maintain audit trails and transparency. Ledgerium Blockchain is an Ethereum/Quorum based distributed digital ledger that will record public and private transactions between parties efficiently, in a verifiable and permanent way. Some of the features of Ledgerium Blockchain are 1. Distributed and decentralized 2. Immutable 3. Public and private transactions 4. High throughput 5. Scalable 6. High availability 7. Secured
Basics
| | |
| --- | --- |
| Platform | Ethereum |
| Type | ERC20 |
| Accepting | ETH |
| Circulating Supply | 6,5 % |
| KYC | N/A |
| Restricted Areas | N/A |
| Homepage | Website URL |
| White Paper | View/Download |
About
Ledgerium aims to create a consortium based network that allows consortium members to vote in other members, and vote them out all based on a protocol level governance. The project aims to provide greater decentralisation and autonomous governance in the hands of those producing blocks. The project will always aim to stay as close to current ethereum development as possible and yet at the same time provide a network that uses an alternate protocol.
While most other projects are aiming for greater throughputs at the cost of decentralisation, Ledgerium believes there is a need for an enterprise level consortium chain and we aim to cater that market. The enterprise market has a unique set of requirements, including enterprise level support, tools and community. Being in a unique position where we already have products and services available to utilise the tech under our parent company The Block Ledger and the team that comes from audit, finance and tech we think we can help bring this to mass usage in current financial systems as a world-wide ledger.
Though we will be bringing in enterprise block producers, we are hesitant to call it completely decentralised. If the actors who produce blocks are known, they can be coerced and in essence the resulting blockchain suffers in decentralisation. As it is, Ledgerium will be equally or more decentralised than a lot of current projects that rely on block producers.
Team
View All
Ivan Cheah
Co-founder & CEO
Rahul Golash
VP/Emerging Technologies
Santhosh Kumar
Engineering Lead & Architect