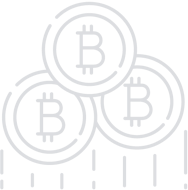 LOLTOKEN BY EIU.AC - The Future of Education
LOL ecosystem will empower everyone to gain world-class education using blockchain technology and our immense experience through our unique concept. Unlike Traditional education system LOL will reduce the barriers through its Decentralized DIGITAL LEARNING MATERIALS marketplace for testing & certifications from European International University. LOL's use of blockchain based certification and referencing including introduction of FINGER PRINT DIGITAL PERSONALITY TESTING using AI & Blockchain fundamentals for storing unique characteristics of candidates will match them to recruiters & university courses & degrees.
Basics
| | |
| --- | --- |
| Platform | Ethereum |
| Type | ERC20 |
| Accepting | ETH |
| Circulating Supply | 55% |
| KYC | N/A |
| Restricted Areas | N/A |
| Homepage | Website URL |
| White Paper | View/Download |
About
Lower costs via usage of Blockchain technology for issuance, validation, revalidation of certificates and degrees and optimization of existing infrastructures are other key benefits of Lolcoin Smart Solutions for the academic sector.
Lolcoin is building the missing piece to finally hack education and completely disrupt the academic work like the internet changed our daily lives in the last two decades.
Some of the biggest problems with existing Massive Open Online Courses (MOOC) are Low Completion and High Dropout Rates due to lack of active participant engagement and personalization of learning experiences.
The LOL, Learn OnLine Platform on the other hand, will closely replicate what happens in a real-life classroom or learning scenarios to ensure that learners are experiencing the highest level of engagement and feel actively connected to each and every learning experience undergone on the platform.
This would be achieved through the integration of gamification and learning analytics. Learners would find that contents delivered via the LOL platform are highly personalized, interactive, and engaging, closely resembling that of a real-life classroom scenario. This is further boosted by the integration of blockchain powered smart designs such as smart incentives and proof of study efforts. Further to augment accurate representation of the realities of learning, Artificial Intelligence and Machine learning would be utilized on the LOL platform.
Team
View All