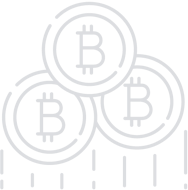 Momenteum - Meet Momenteum, Global Decentralized Currency
Momenteum is a public Ethereum-based token for use in mainstream digital wallets, that enables real-time, peer-to-peer value exchange and payment services agnostically across jurisdictions and organizational silos, and across both fiat money and decentralized currencies. With Momenteum people be able to access the global payment network that is fully decentralized without any central authorities. Through the iEthereum anyone will be able to conduct financial transactions such as payments, remittances, payroll deposit, B2B commerce, supply-chain finance, loyalty programs, asset management and trading, and other on-demand services, in a completely decentralized and inexpensive way.
Basics
| | |
| --- | --- |
| Platform | Ethereum |
| Type | ERC20 |
| Accepting | ETH |
| Circulating Supply | 80% |
| KYC | N/A |
| Restricted Areas | N/A |
| Homepage | Website URL |
| White Paper | View/Download |
About
Momenteum transfer feature ensures that your money is flawlessly sent or received in a secure, reliable manner. Unlike Bitcoin, transactions with Momenteum are fast. You will not to have to wait several minutes. You can send Momenteum anywhere on the planet instantly and have it confirmed as spendable within 30 seconds.
Entrusting third parties to hold cryptographic assets is a significant custodian risk to the token economy. Momenteum puts you in contol of your assets by allowing you to hold your token directly in your own wallet.
The Momenteum platform is built on top of open blockchain technologies, leveraging the security and transparency that they provide. The Momenteum smart contract was developed as an online, peer-to-peer value transfer technology. We built Momenteum to harness the same power of blockchain as a globally accessible, friction-free value network, supporting private and secure exchange between peers.
An important aspect for a cryptocurrency is scalabillity, meaning finding solutions for the blockchain to scale well enough for mass adoption. Everything will be tokenized and connected by a blockchain one day. At the moment, Ethereum can handle about 13 transaction per second. If current efforts are well executed, Momenteum could be ready for a 10 millions user app by the end of 2018.
Momenteum is an open source smart contract developed by and for the user community. Open source projects provide tremendous opportunities for developers to share and learn through collaboration. Contributions are not limited to code, as Momenteum project need a diverse range of skills. Driving innovation requires optimizing how a company creates, deploys and uses software assets.
Team
MIKE KRUEGER
CO-FOUNDER & CEO
ORI FEDOROV
CO-FOUNDER & CTO
FEDERIC SAVCHENKO
CO-FOUNDER & COO
ANDREY HOYER
CO-FOUNDER & PRESIDENT