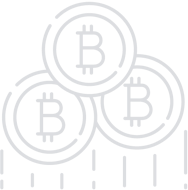 Netbox Global - The First Decentralized Blockchain backed Web Browser
The Netbox.Browser is an application for PC and mobile devices, the main function of which, in addition to access to web-resources, is to maintain the functioning of the Netbox.Chain blockchain network. The Netbox.Browser is the first web browser that does not have a centralized infrastructure: all personal data of users belong only to them and decisions on the areas of development of the product are made by the community. The Netbox.Browser infrastructure is completely transparent and distributed, as it is stored without the use of central servers in the Netbox.Chain blockchain structures. An individual address in the blockchain network is assigned to each web browser; this address can store Netbox.Coins - the currency of the Netbox.Chain blockchain network. The larger the active audience of the web browser is, the faster and more reliable transactions are conducted in the blockchain.
Basics
| | |
| --- | --- |
| Platform | N/A |
| Type | N/A |
| Accepting | Others |
| Circulating Supply | N/A |
| KYC | N/A |
| Restricted Areas | N/A |
| Homepage | Website URL |
| White Paper | View/Download |
About
The more Netbox.Browsers there are online, the more fast and stable Netbox.Chain is. The whole architecture of Netbox.Chain is designed to provide rewards for active Netbox.Browser users.
Install Netbox.Browser now and get 20 Netbox.Coins straight away.
The offer is limited: only the first 125,000 browser users will receive 20 Netbox.Coins each.
Browse the web the way you got used to and get rewarded.
The more time you spend in Netbox.Browser, the more Netbox.Coins you get.
Stake your Netbox.Coins and get rewarded.
Netbox.Browser is not just a web browser, but a blockchain node. Participate in blockchain infrastructure with PoS and get rewarded.
Team