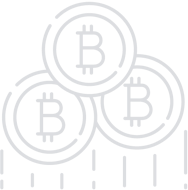 NonZero - Breaking The Zero-Sum Bias
The NON-ZERO Ethereum-based platform is a revolution of the broker-client relationship in the CFD trading industry. NON-ZERO allows brokers to redistribute warehousing net revenues back to their loss-making clients, rebalancing the relationship and building a community ecosystem.
Basics
| | |
| --- | --- |
| Platform | Ethereum |
| Type | ERC20 |
| Accepting | ETH |
| Circulating Supply | 60% |
| KYC | N/A |
| Restricted Areas | N/A |
| Homepage | Website URL |
| White Paper | View/Download |
Bonus
1 Sept - 30 Sept - 25%
1 Oct - 31 Oct - 10%
About
Non-Zero is a true revolution in the way retail Forex brokers interact with their clients because it creates a win-win situation where previously it was a zero-sum win-lose.
In the FX Retail Brokerage industry, revenues have two primary sources: 1. Spreads and Commissions 2. Principal (warehousing)
The warehousing component is necessarily a zero-sum outcome in favor of either the broker or the client. Non-Zero Token (NZO) rebalances this relationship to a true Non-Zero paradigm.
The foreign exchange market is the deepest and most liquid market in the world, with daily trading volumes averaging around USD 5 Trillion.
Internet-based brokers opened the market to retail investors, resulting in a boom in retail FX trading over the last two decades. However, low industry barriers to entry resulted in a proliferation of competitors, rapid growth and under-education of clients.
The Non-Zero token reward system solves this problem, by allowing industry participants to redistribute broker warehousing net revenues to loss-making traders:
Brokers get a more sustainable and loyal client base
Traders are rewarded for their engagement and interest in the market
Non-Zero has significantly invested in the engineering, development, and build of the NZO token platform, utilizing industry-leading blockchain developers, cryptographers, and security auditors.
Team
View All