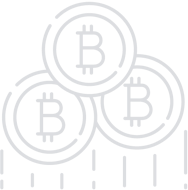 Serenity Financial - The first arbitration platform
Serenity Financial is a secure and transparent marketplace for traders and brokers to meet. The platform itself acts as an intermediary which uses blockchain technology to regulate those dealings and provide a convenient, secure venue for purchases and sales. However, aside from being a platform for brokers, the marketplace will guarantee honesty and transparency of trading transactions, recording all trades in blockchain, serving as an arbitrator in disputes, storing funds on smart contracts, providing liquidity for brokers and taking care of KYC procedures. By employing blockchain technology, Serenity dramatically improves one of the most scandalous sides of financial industry — Forex trading. Millions of traders around the globe are involved in Forex trading and encounter fraud. Existing regulatory bodies have failed to create a system that could draw a line between "good" and "bad" brokers. There are no laws which allow traders from India, for example, who trade with a Russian broker, to submit a claim and get their money back. Serenity project can do all these things! It is not restrained by any jurisdictions thanks to blockchain technology.
Basics
| | |
| --- | --- |
| Platform | Ethereum |
| Type | ERC20 |
| Accepting | ETH |
| Circulating Supply | 85% |
| KYC | N/A |
| Restricted Areas | N/A |
| Homepage | Website URL |
| White Paper | View/Download |
Bonus
15,000 tokens - 50%
250,000 tokens - 40%
500,000 tokens - 35%
700,000 tokens - 30%
1,100,000 tokens - 25%
2,100,000 tokens - 20%
3,500,000 tokens - 10%
About
SERENITY FINANCIAL is a platform that unites brokers of any jurisdiction and traders from all around the world. Thanks to the depository system and blockchain technology, the platform guarantees the fairness of all trades and withdrawal transactions.The industry`s biggest problems are addressed by our marketplace: The project is designed to prevent fraud on Forex using blockchain technology. Forex brokers and cryptocurrency exchanges are united on one platform, moving Forex industry into the new paradigm. Serenity pushes the industry to evolve, having created a standardized blockchain-based space with equal conditions and requirements. The platform acts as an arbitrator and settles disputes between brokers and traders. All trading history is recorded in public blockchain, preventing any chance of forgery. The clients are protected even when trading with foreign and offshore brokers. Serenity solves the problem of clients' trust for small and emerging brokers and generates an increase in customers. The project increases the quality of services of small brokers by providing liquidity. * A client passes a KYC procedure only once to trade with hundreds of brokers.
Team
View All