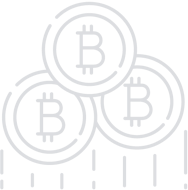 Ravencoin - Peer-to-peer Blockchain
Ravencoin is a protocol based on a fork of the Bitcoin code which adds features specifically focused on allowing tokens to be issued on the Ravencoin blockchain. These tokens can have whatever properties the issue of the token decides - so they can be limited in quantity, named and be issued as securities or as collectibles. You can make your own security token within minutes and have it trade worldwide.
Basics
| | |
| --- | --- |
| Platform | N/A |
| Type | N/A |
| Accepting | Others |
| Circulating Supply | N/A |
| KYC | N/A |
| Restricted Areas | N/A |
| Homepage | Website URL |
| White Paper | View/Download |
About
What Makes Ravencoin Different from Bitcoin?
The X16R algorithm intends to solve the centralization of mining seen on the Bitcoin blockchain caused by the introduction of expensive and highly efficient Application Specific Integrated Circuit (ASIC) hardware. By randomizing the order of 16 different hashing algorithms, Raven makes ASICs difficult to develop, allowing room for anyone to be able to mine the Raven network without the disadvantage of competing with ASIC hardware. The Raven team has also committed to change the hashing algorithms if a Raven ASIC miner is ever developed.
Block reward of 5,000 RVN instead of 50 BTC.
Block time of 1 minute instead of 10.
Total coin supply of 21 Billion instead of 21 million.
A new mining algorithm, X16R which allows for more decentralized mining.
Addition of Asset issuance, and transfer.
Future addition of unique assets, sub-assets, rewards, messaging, and voting.