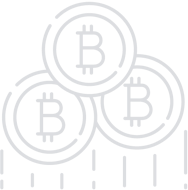 Reserve - Stable Decentralized Currency
Reserve is a stable, global currency (a stablecoin) and a digital payment system for people and businesses in countries with high inflation.
Basics
| | |
| --- | --- |
| Platform | N/A |
| Type | N/A |
| Accepting | HT, Others |
| Circulating Supply | 40% |
| KYC | N/A |
| Restricted Areas | N/A |
| Homepage | Website URL |
| White Paper | View/Download |
About
Cryptocurrency started as a technical discussion on a mailing list, grew into a small movement, attracted hordes of speculators, and then splintered into a zillion useless imitations of itself. We believe it's destined to consolidate and eventually give way to a battle for power on the global stage. We foresee uncomfortable disruption, a real threat of catastrophe, and a real promise of increased prosperity. Let us try to explain why.
Money is broken in some parts of the world – corrupt governments have a hard time maintaining stable value in their currencies.
Centralized, dollar-backed cryptocurrencies are an excellent solution to this problem, offering an alternative to citizens of high-inflation countries, but we worry that these solutions won't last.
We believe the future dominant cryptocurrency will be a decentralized, dollar-independent stablecoin, and it will change the economic situation in many countries around the world.
Team
View All
Nevin Freeman
CO-FOUNDER AND CEO
Matt Elder
CO-FOUNDER AND CTO
Jeremy Schlatter
TECH LEAD
Charlie Smith
BUSINESS DEVELOPMENT
Jesper Ostman
PROTOCOL DEVELOPMENT