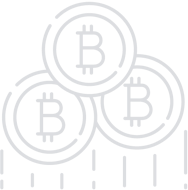 Resistance - First Privacy-focused Decentralized Exchange & Blockchain
The Resistance privacy-focused DEX, ResDEX, empowers its users to trade directly with each other through our easy-to-use interface. Users have the freedom to trade cryptocurrency coins while maintaining their right to privacy. Our open-source philosophy ensures that our code remains transparent.
Basics
| | |
| --- | --- |
| Platform | Ethereum |
| Type | ERC-20 |
| Accepting | Others |
| Circulating Supply | 50% |
| KYC | N/A |
| Restricted Areas | N/A |
| Homepage | Website URL |
| White Paper | View/Download |
About
ResDEX utilizes advanced atomic swaps to enable fast, direct, risk-free trade of almost any cryptocurrency through an easy-to-use interface. Users retain full control of their data, IDs, wallets, and assets at all times.
The Resistance wallet is secured with military-grade 256-bit Advanced Encryption Standard or AES-256. This is one of the most secure encryption algorithms available today and is used by the NSA.
The Resistance privacy-oriented blockchain enables private trading on ResDEX and offers users the option to conduct fully private transactions by validating transactions through zero-knowledge proofs.
Resistance coins (RES) are created when blocks are mined through Proof of Work. By harnessing the Resistance privacy-oriented blockchain, users can choose to use RES as an intermediary coin to add privacy to almost any cryptocurrency.
The Resistance CPU-optimized miner democratizes the mining process. All you need to begin mining on the Resistance blockchain is a laptop or desktop computer running macOS, Windows, or Linux operating systems.
Block rewards and transaction fees are split between masternodes, project development, Proof of Work, and Proof of Research on whitelisted BOINC projects. Proof of Research provides an alternative way for users to receive block rewards while contributing computing power to critical scientific research.
Team