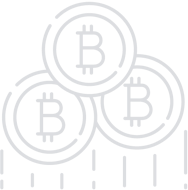 Taklimakan Network is a Blockchain-based investment and educational business platform for cryptocurrency investors, traders and analysts. Platform offers trading signals, strategies and recommendations from professionals sent exclusively to platform users. Moreover, analytics on ICO projects and coins would be offered within a platform. Investment portfolios formed by experienced managers would be also offered to the clients. The newbies of the industry would be able to access educational materials to lift the knowledge base.
Basics
| | |
| --- | --- |
| Platform | Ethereum |
| Type | ERC20 |
| Accepting | ETH, BTC, XMR, ZEC, LTC, DASH, NEO |
| Circulating Supply | N/A |
| KYC | KYC |
| Restricted Areas | USA, Singapore |
| Homepage | Website URL |
| White Paper | View/Download |
Bonus
Main Sale 1 week - 30%
Main Sale 2 week - 25%
Main Sale 3 week - 20%
Main Sale 4 week - 15%
Main Sale 5 week - 10%
Main Sale 6 week - 5%
Main Sale 7 week - 0%
About
Taklimakan Network is a platform designed to improve the professional level of crypto investors and make them more successful with the help of experienced traders and analysts. This project will operate as business platform for effective interaction between newcomers of cryptomarket, professional traders, analysts and asset managers. Extensive functionality, variety of investment tools and services with an easy-to-understand and user-friendly interface will be featured in the project. A rating system that allows investors to identify the most popular and reliable providers of trading signals and analytics, rewards to all users for participating in a crowd prediction and many other interesting platform tools will attract more users interested in the crypto industry. As a result, both beginners and experts will be motivated.The Taklimakan Network platform allows users not only to be a project investor, but also to receive the information that might be useful for their investment activity. Often people participate in ICO in order to get a quick earnings, buying tokens on pre-sale and selling them on the stock exchange immediately after they got listed. But to the current date, with the increase in the number of ICOs conducted the speculative earnings of short-term investors are becoming less and less realistic and sometimes they are not profitable at all.By having the Taklimakan Network Tokens in the investment portfolio, user should not be considered as a speculative player, he becomes an investor of a promising project which is useful for the whole crypto community and whose tokens will bring a huge profit after the project is fully executed instead. Moreover, the platform can be used for commercial purposes by generating passive income on a regular basis. But the ultimate goal of this project is not only a commercial interest, but also the creation of really useful platform for the entire crypto community.
Team
View All