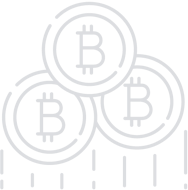 TIM - UNLEASHING THE WORLD'S FASTEST TRANSACTION
TIM is a DLT blockchain platform developed by team derived from BitPost project. It includes new packages as well as open projects like Ethereum. We invented geo-location based blockchain to achieve high performance and also contributing back to the open projects, like EIP draft#811. Based on performance required for carrying heavy load and isolated from regional incidents, our team deviced the mechanism like geo-mining, proof of belongingness and hyperlocal dapps. These methods provide high capacity. TIM can support 10,000 transactions in every zone in every block over main network. This way TIM network can scale to 10,000 zones. This way the total TIM network can carry 100 Million transactions in every block. Blocks are generated in 5 seconds. The hyperlocal dapps are real-time DAG type blockchains. There is no mining in hyperlocal dapps. In case of a node behaving suspiciously, main network mines the hyperlocal block to resolve conflicts. Therefore honest dapps are realtime and free, when honest. Otherwise a 5 second delay and mining fee will be charged by penalising the defaulting nodes. TIM platform can be used for transaction, exchanges and variety of dapps. TIM foundation is promoting TAXI services, UAV tracking and digital track and trace over blockchain. As such, TIM is like Amazon Web Services. You can host multitude of services on TIM for free operations.
Basics
About
HOW IS TIM A BETTER INTERNET OF MONEY?
TRULY DECENTRALIZED
FASTER GEO-MINING DUE TO KILOBYTE SIZED NETWORK STATE FILE
NO CONFLICT FEE FREE - ALLOWS FREE HONEST DAPPS
FORK PROOF PROTOCOL - OPEN SOURCE GEO-MINING
MANAGED BY NON-PROFIT TRUST WITH FAMOUS PHILANTHROPISTS
INHERENT SOCIAL MODELS GIVES FREEDOM FROM BANKS/INVESTORS
PROMOTING SOCIAL ENTREPRENUERS
Team