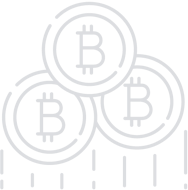 TokenPay - The World's most Secure Coin and Payment Platform
TokenPay is a blockchain project that incorporates Bitcoin cryptographic technology with advanced security and privacy features. Additionally, TokenPay is building out a platform that combines banking and a closed-end private exchange. This enables wider adoption of the coin via consumer and merchant services TokenPay is launching a hard capped TPAY digital token sale to raise funds for the TokenPay project and general corporate purposes. This will allow the team the ability to add more features to the platform. The maximum raise will be 5000 Bitcoin during the token sale and the presale combined. The number of tokens issued per Bitcoin will depend on the Bitcoin raised as per the bonus structure table detailed in this whitepaper. Prospective TPAY buyers can trade any amount of Bitcoin including fractional amounts such as 0.010 Bitcoin. There will be a discount offered to early TPAY buyers that will decay with the number of TPAY claimed during the token sale. There will also be bonuses offered for referring buyers to the TPAY digital token sale.
Basics
| | |
| --- | --- |
| Platform | Separate blockchain |
| Type | N/A |
| Accepting | BTC |
| Circulating Supply | ~64.8% |
| KYC | N/A |
| Restricted Areas | N/A |
| Homepage | Website URL |
| White Paper | View/Download |
Bonus
1st 7 days - 50%
2nd 7 days - 40%
3rd 7 days - 30%
4th 7 days - 20%
5th 7 days - 10%
About
TokenPay has incorporated a peer-to-peer encrypted instant messaging system using algorithms to maintain private conversations when using the TokenPay wallets.All of the messages sent and received are encrypted by the proven AES-256-CBC algorithm and distributed between nodes in such a way as to prevent the recipient's messages from being hacked or viewed by anyone that it was not intended to, even if the hacker can view the entire network and/or run nodes of the network.To reduce significantly the risk and inconvenience of sharing passwords, we implemented the proven and trusted method of Elliptic Curve Diffie-Hellman or also known as an ECDH key exchange.This level of encryption is at the same level as what governments use for top secret files.
Team
View All