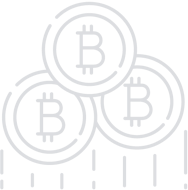 TriForce Tokens - A gaming revolution is on the way
TriForce Tokens will become the industry standard on multiple gaming platforms offering player-to-player trading, anti-piracy and a unique first to market honorary system that rewards collaborative game play. Our technology will give developers new revenue models, lower player attrition rate, player behavioural analysis and creates a new gaming experience for players where they can build a digital asset empire.
Basics
| | |
| --- | --- |
| Platform | Ethereum |
| Type | ERC20 |
| Accepting | BTC, ETH, LTC, WAVES |
| Circulating Supply | N/A |
| KYC | N/A |
| Restricted Areas | N/A |
| Homepage | Website URL |
| White Paper | View/Download |
Bonus
About
Developer friendly, rapid deployment
Game developers walk a tight line between producing a high enough quality game while managing development resources and keeping on time, and on budget for release.
Our technology will offer developers across all platforms a way to rapidly deploy common features on games such as tournaments, p2p trading and peer ranking/honouring.
Digital wealth for developers and players
One of our key differentiators to competitors, is that our project is not a replacement for existing revenue models, but instead is an ecosystem that will work harmoniously with existing platforms that both developers and gamers love to use.
Both developers and players will have many unique opportunities to build their digital gaming wealth, giving them a much more rewarding gaming experience.
Fostering happy, safe and ethical communities
Players are known for collaborating together, helping each other reach that next level or improving their skills. Now they can be rewarded by other players with honours.
Honoring will also combat untrustworthy players or even scammers, by providing a level of transparency through honour profiles.
Dealing with piracy
Developers are fighting a losing battle when it comes to anti-piracy measures.
We are building innovative ways of using the blockchain to help combat this and providing unique ways for developers to implement anti-piracy strategies.
Team
View All