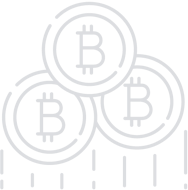 TRON - Decentralized Trustworthy Application, Smart Contracts empowered by blockchain, Digital Values issued and obtained by everyone, A Next Era of Web 4.0
TRON is a blockchain-based decentralized protocol that aims to construct a worldwide free content entertainment system with the blockchain and distributed storage technology. The protocol allows each user to freely publish, store and own data, and in the decentralized autonomous form, decides the distribution, subscription and push of contents and enables content creators by releasing, circulating and dealing with digital assets, thus forming a decentralized content entertainment ecosystem.
Basics
| | |
| --- | --- |
| Platform | N/A |
| Type | N/A |
| Accepting | Others |
| Circulating Supply | N/A |
| KYC | N/A |
| Restricted Areas | N/A |
| Homepage | Website URL |
| White Paper | View/Download |
About
In the beginning of designing TRON, the following core values are always adhered to:
Date creators (users) will have the fundamental ownership of data, and the internet should be decentralized. This was proposed by doctor Tim Berners-Lee at the time when the internet was born and the original intention for creation of the internet.

Those who make a contribution to ecological TRON will be entitled to proportional profits according to rules. A value network has the greatest advantage that may digitally capitalize anything in social and media networks.

All forms of contribution should be of equal quantitative value. Substantially, the time invested by participants, excellent contents created and attention are of the measure value as equal as the furnished capitals.

The fundamental objective of TRON is to provide services for the public. As an ecology operated by a non-profit foundation, TRON is designed to serve the masses who enjoy content entertainment throughout the world, rather than for the purpose of gaining profits. All TRON participants will benefit from its prosperity.

Contents should derive from people rather than capitals which should be used to reward people rather than to control people. Cultural and creative industries should be mainly driven by the pursuit of the quality of art and contents by content creators, artists and scriptwriters rather than the capitalists who consume no contents.