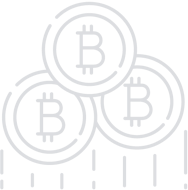 Typerium - Decentralised Content Creation Platform
Piracy is a huge problem for content creators. Typerium plans to change that, forever. We're building a decentralised content-creation platform, social media network, and marketplace, that's geared towards the more than 2.4 billion content consumers worldwide.
Basics
| | |
| --- | --- |
| Platform | Ethereum |
| Type | ERC20 |
| Accepting | ETH |
| Circulating Supply | 50% |
| KYC | N/A |
| Restricted Areas | N/A |
| Homepage | Website URL |
| White Paper | View/Download |
Bonus
Round 1 - 5%
Round 2 - 10%
Round 3 - 15%
Round 4 - 20%
Round 5 - 50%
About
Typerium's platform will leverage the Ethereum blockchain and smart-contract functionality to create a universal and decentralised trust and reputation system. This will give each party more information when they conduct transactions, help to reduce fraud and make it easier to resolve any conflict. On top of this, Typerium will have a seamlessly integrated mobile-payments solution that takes advantage of the latest technology developments.
The Typerium application will also bring a host of improvements to the lives of creators. It will include intuitive design software that makes it much easier to create visually stunning work, as well as its own marketplace where users can buy and sell content. It will even allow creators to register their intellectual property on the Ethereum blockchain to help prevent IP theft.
The Typerium Creative Marketplace will use its own wallet and currency, the TYPE Token, and feature the trust and reputation system, as well as the integrated mobilepayment solution mentioned above. Over time, these systems will be expanded to third party retailers so that they can also take advantage of the increased functionality and lower costs that come from using the Typerium system.
Typerium will support its operations by charging a transaction fee of just 1.5%, which is significantly less than merchants currently pay. One third of this fee will be redistributed throughout the Typerium ecosystem as part of the Rewards Pool.
The marketing strategy of the Typerium service involves taking full advantage of the network effect, as well as ensuring that Typerium is available in as many outlets as possible through a partnership system.
Team
View All