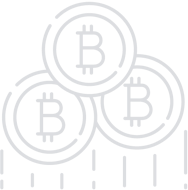 weicrowd - Token Safety, Token Growth and Token Liquidity
The Safest Token Marketplace Powered by its own Exchange and Accelerator
Basics
| | |
| --- | --- |
| Platform | N/A |
| Type | N/A |
| Accepting | BTC, ETH |
| Circulating Supply | 65% |
| KYC | N/A |
| Restricted Areas | N/A |
| Homepage | Website URL |
| White Paper | View/Download |
About
WeiCrowd, as a platform, is a powerhouse of data intelligence and human insights, which aims to address these key challenges of the Token economy. As a Token Marketplace, its backed by its own Exchange and Incubator.
It aims to own one of the largest token databases and employs Big Data-AI, ML and Human Insights for near real time analysis. It's a First of its kind unified platform for the Token economy.
Token Data on WeiCrowd is obtained from voluntary listing, blockchain explorers and crowdsourcing.
It has Seven Key Modules - WeiLauncher, WeiFolio, WeiCubator, WeiX, WeiScrow, WeiCap and WeiScore.
1) WeiLauncher ​is a fully automated platform for launching and managing Token Sales. Launch a Crowd Sale in few quick steps and manage the entire process seamlessly.
Key Features : Smart Contract Automation, Bounty Automation, Token Management Panel, ICO Sales Analytics, Expert Panel and Interactive White Paper Module.
2)WeiFolio​ is a Cryptofolio management tool. Manage risk through real time insights and enjoy a hassle free multi-token Folio Manager. Get an edge over the average market speed and intelligence.
Key Features : Folio management and analytics, Near Real-Time Token Alerts, Live market Feed and Exclusive privileges.
3) WeiCubator ​is a blockchain project accelerator, It is a center of excellence for quality blockchain talent and expertise. It is globally accessible across time zones and languages.
Key Features : A physical hub built of a team of participating developers, Token marketing experts, consultants and an active reserve of global support executives.
4) WeiX ​is WeiCrowd's own Exchange. It is a new generation crypto to crypto exchange driven through a proprietary algorithm and hybrid architecture. It aims to address the liquidity issue of low volume Tokens. All successful Tokens on the WeiCrowd platform are pre-listed on WeiX Exchange.
Key Features : A crypto to crypto exchange , Open for Crowdsale Tokens, Liquid and Economical.
5) WeiScrow ​ is a decentralized escrow, where crowdsale funds are held through a secure cold storage. It is designed to prevent total loss and discourage crowdsale scams. Release of fund is tied to the projects roadmap.
Key Features : The Project Road map is built into the crowdsale Smart Contract. Release of funds based on milestones achieved is triggered upon approval by the consensus of token holders and experts.
6) WeiCap ​is a supplementary softcap fund for crowdsale that are just fractions away from meeting the funding goal. Good projects should not fail over round downs or missed fractions.
Key Features : Any crowdsale that has met 90% of its Softcap, but failed to meet 100% of it will be given a chance to succeed by WeiCap filling in for the 10% deficit. This deficit fulfillment is subject to community consensus.
7) WeiScore ​is the platform algorithm which ensures Token quality and crowdsale success on the WeiCrowd Platform.
Team