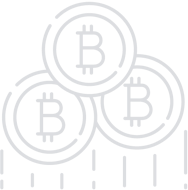 Iconiq Lab - ICO & Token Launch accelerator program
Iconiq Lab is an Initial Coin Offer and Token Launch accelerator program. We source, fund, develop and accelerate the best crypto, blockchain and tokenizable startups to their own ICO or Token Sale. We help launch tokens supported by real-world, sustainable business solutions.
Basics
| | |
| --- | --- |
| Platform | Ethereum |
| Type | ERC20 |
| Accepting | Others |
| Circulating Supply | 75% |
| KYC | N/A |
| Restricted Areas | N/A |
| Homepage | Website URL |
| White Paper | View/Download |
About
Launching an ICO requires capital, know-how, expensive legal consul- ting, connections to crypto market participants and the right tokeni- zable idea from a startup.
Additionally, ICO participants are disem- powered to perform proper due diligence on crypto participation opportunities, leading to potential scams and fraud.
Legal ambiguity and no formal post-ICO reporting structure inevitably detracts many startups and investors from participating in the crypto markets.
Iconiq Lab is the world's rst batch-driven accelerator program for prospective ICO projects.
Through our own token launch, we will raise the capital necessary to provide seed funding to the best projects and management teams interested in launching an ICO.
We will source, perform due diligence on and accelerate the most promising projects to an ICO launch, holding program graduates to a fully-transparent de- velopment and nancial reporting standard. Collectively, this creates the best crypto and token participation opportunities for the crypto markets.
Team
PATRICK POWRY
MANAGING PARTNER & CEO
MAX LAUTENSCHLÄGER
MANAGING PARTNER
OR BARMATZ
CTO / TECH DIRECTOR
SANDRIS MURINS
STRATEGY DIRECTOR
LUKASZ MUSIALSKI
PORTFOLIO DIRECTOR
ARABDHA SUDHIR
MARKETING DIRECTOR