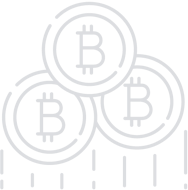 WINk - The New TRONBET Platform
WINk is a decentralized DApp platform, with team members from all around the world. With a wealth of experience in game and platform development, the WINk team has been able to revolutionize what Dapps can do for the wider community. Our 3 core principles are Transparency, Fairness, and Wealth Distribution. We strive to become the industry leader in DApp development, revolutionizing a new model to benefit all stakeholders. WINk is mainly based on the development of TRON's main net, and will later expand to other blockchains, at the same time cooperating with other developers to enrich the platform as a whole.
Basics
| | |
| --- | --- |
| Platform | N/A |
| Type | TRC20 |
| Accepting | Others |
| Circulating Supply | 5% |
| KYC | N/A |
| Restricted Areas | N/A |
| Homepage | Website URL |
| White Paper | View/Download |
About
As the world's first trustless & permissionless, high-performance gaming platform, TRONbet utilizes the experience of industry experts in both blockchain and gaming to build an exceptional blockchain gaming experience.
TRONbet is the world's top DApp in terms of users, transaction count, and transaction volume, topping the charts on both of the top tracking sites DAppRadar and DappReview. TRONbet's daily volume is often around $10million USD with over 4,000 daily active users.
TRONbet also boasts one of the largest communities in blockchain where over 16,000 members are actively engaged across multiple social channels. The strong social element of TRONbet's platform binds the community together and gives players additional reasons to keep coming back.