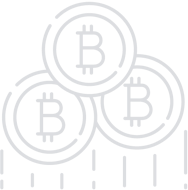 ZAZA - Decentralized B2B Connections
ZAZA is a decentralized BUSINESS PLATFORM and B2B NETWORK powered by blockchain technology. Our mission is to enable companies to improve their business activity, achieve their business goals, and create global partnerships. We aim to help companies succeed and build reliable, valuable, and decentralized B2B connections.
Basics
| | |
| --- | --- |
| Platform | Ethereum |
| Type | ERC20 |
| Accepting | BTC, ETH, BCH |
| Circulating Supply | 53% |
| KYC | N/A |
| Restricted Areas | N/A |
| Homepage | Website URL |
| White Paper | View/Download |
Bonus
STAGE 1: June 15-30, 2018 - 50%
STAGE 2: July 15 -31, 2018 - 40%
STAGE 3: August 15-31, 2018 - 20-30%
October - December 2018 - 3-12%
About
ZAZA is a decentralized BUSINESS PLATFORM and B2B NETWORK powered by blockchain technology developed to help companies improve their business activity and optimize transparency.
ZAZA connects companies, buyers, and sellers, where users of the platform will get access to worldwide business communities, for potential partnerships in regional and international level. Our mission is to provide a global business platform where companies can achieve their business goals and create reliable, valuable, decentralized B2B connections.
Deal Generator
ZAZA helps businesses generate and get new deals. Companies may place an inquiry (deals), and other users may receive information about placed deals in real-time. The enquirer will be able to receive immediate feedback and offers from businesses. The platform allows to place or accept a limited amount of transactions per day, to protect from mass registrations and scams. As a result, the enquirer will be rewarded, and businesses will receive the deals.
Trading Platform
The trading platform allows users to promote a wide range of products and services online. Users may list their goods or services with no charges, start receiving a flow of deals and be able to use self-executing smart contracts on the trading platform. These features will provide the benefit of secured and transparent transactions.
B2B Network
The platform will provide the possibility of reliable connections. Companies will be able to connect with potential worldwide partners without any barriers and make the searching cycle itself not a time-consuming step. Transparent reviews and references will help them to determine the actual reputation of companies in the market.
Team
View All