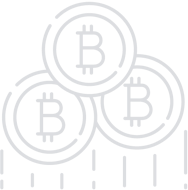 2Key - We're re-Inventing the Link
2key's technology revolutionizes online sharing by fusing smart-contracts into regular HTTP links, embedded with a groundbreaking protocol for multi-step tracking
Basics
| | |
| --- | --- |
| Platform | Ethereum |
| Type | ERC20 |
| Accepting | Others |
| Circulating Supply | 31% |
| KYC | N/A |
| Restricted Areas | N/A |
| Homepage | Website URL |
| White Paper | View/Download |
About
Multi-Step Tracking - Redefining the Possible
Map-Out Information Passing Through the Human Network
Multi-step tracking technology seamlessly tracks and records each and every user sharing the link across the web.
Understand How Digital Virality Spreads
For the first time, it will be possible to understand how to target and incentivise digital virality.
Chart Typological Distribution Graphs
With each sharing tracked and recorded, valuable insights arise and patterns of information flow become apparent
Seamlessly Reward Pro-Active Online Sharing
Our technology rewards people automatically for the economic value they create through proactive online activity.
Unlocking 2key's Protocol Potential
The 2key network is an innovative P2P​ platform based on the 2key protocol, enabling anyone to seamlessly mobilize the human web to produce results of value.
Everyone can easily create referral links, define a goal such as exposure, leads or acquisition, and precisely incentivise the human network to find the right audience for it. The process is simple and direct, with zero entry-barriers.
The First Decentralized Referral Marketplace
The first marketplace for real online human referrals.
A Simple Self-Serve platform
Anyone can set-up a referral campaign in less than 5 minutes. There are no entry barriers, and no fine-print requirement.
Set A Price. Pay Per Result.
Anyone can define their goal, set the price or the reward it and incentivize the human web to pursue​ it. Payment only occurs when the goal is achieved.
Network Effect Potential
The Network acts as an organic traffic booster - the more people use it, the more efficient it becomes.
A Novel Incentive Model
Our novel algorithm, based on game theory and artificial intelligence, takes care of incentivising proactive targeting and reliable sharing of relevant information only by each participant.
The model computes a reputation score for each of the participants, rewarding productive referees according to the value generated by their online sharing and penalizing spam and irrelevant-information sharing.
This revolutionary model successfully optimizes online participation and result-fulfillment, while incentivising participants to share the right messages with the right people at the right time.
Powered by the 2KEY token
2KEY tokens are ERC20 utility tokens, used as the backbone currency for the 2key network. The asset being traded on the network is Social Capital - the reputation gained or lost by network users as they participate in 2key campaigns.
2KEYs are used to activate and ensure Contracts, and are the means of reward for successful sharing. To promote network growth and optimize participation, the 2key network periodically rewards users for accumulated participation-reputation and token maintenance.
A network tariff is imposed on any conversion, and these 2KEYs are removed from circulation, to directly couple between value generated on the network and the viability of the 2KEY economy.
Team
View All