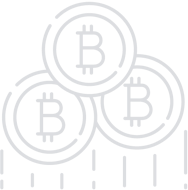 Volum - The Holding Company That is Revolutionizing the Blockchain Industry
VOLUM is a technology-based blockchain-era holding company. Holding companies have been a part of the business and investing landscape for many decades. Some of the most well-known companies in the world, including Alphabet (Google), Berkshire Hathaway, General Electric and Bank of America are operated as holding companies. VOLUM leverages the benefits of a holding company structure which, by design, minimizes risks through diversification, and allows shared infrastructure to quickly attain economies of scale. In the VOLUM example, all portfolio companies leverage a common native currency and blockchain technology platform that enables streamlined supply chain management, B2B marketplace transactions supported by trustless smart contracts and advanced data analytics. Portfolio companies benefit from vertical and horizontal integration opportunities with other VOLUM operating companies. VOLUM takes minority ownership positions in a wide range of companies, intellectual property and other assets. These assets are tokenized on the VOLUM decentralized platform and made available to investors on digital currency exchanges.
Basics
| | |
| --- | --- |
| Platform | Ethereum |
| Type | ERC20 |
| Accepting | ETH |
| Circulating Supply | 74% |
| KYC | N/A |
| Restricted Areas | china,usa |
| Homepage | Website URL |
| White Paper | View/Download |
Bonus
Private Sale - 32% $0.238
Pre Sale 1 - 20% $0.280
Pre Sale 2 - 10% $0.315
Pre Sale 3 - 4.60% $0.334
Public Sale - 0% $0.350
About
The VOLUM platform will run exclusively on VLM utility tokens. VOLUM's blockchain platform is built on the Ethereum blockchain and will be fully capable of executing smart contracts.
This platform is completely revolutionary and gives companies greater organizational and oversight capabilities than they have ever had before. With the VOLUM blockchain platform, companies can Track, Route, Identify, and Source, all the data activity that happens on their supply chains. All of the data will be locked into the PLATFORM which can be trusted and verified at any point during operations.
The end result of using the VOLUM platform is that companies will have the power to scale from local to global markets much faster, and they will have much greater control of their supply chains. This is good for everyone.
Our blockchain platform operates as the one central location for your business supply chain operation. Companies who use this platform will be able to carry out a wide range of blockchain transactions including:
Payments
Rewards
Purchase Orders
Legal Contracts
Regulatory Compliance
Taxation
Shipment Management
Letters of Origin
Customs Documents
Inputs/Outputs and Inventory Ordering
Delivery/Parcel Tracking
IoT Monitoring and Reporting
Big Data Analytics
Inputs and End-Product Tracking/Traceability
Team
View All