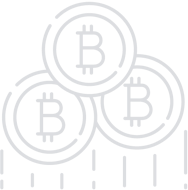 BIT.GAME - World's First EXCHANGE For Blockchain Games
BIT.GAME (https://bit.game) is an asset Exchange and technology provider who serves for Blockchain Games. With the combination of blockchain and game, BIT.GAME provides game asset transaction service through blockchain. BIT.GAME contributes to building the most extensive worldwide blockchain game ecosystem. Based on the core business of the exchange, BIT.GAME provides a complete set of solution for game publishers to connect their games with blockchain easily. Besides, BIT.GAME also provides technical support, incubation funds and asset exchange for potential game projects.
Basics
About
EXCHANGE
BIT.GAME is the world's first digital asset exchange for blockchain games, it will not only grow together with all the members but also share benefits through PoC Mining Pool and Double Repurchase Program with global game players as well as exchange users.
SOLUTION
BIT.GAME provides an original and complete set of development kits for traditional game publishers based upon Ethereum, Achain, TrustNote, Gamechain System, and Matrix AI Network etc, which contains Off-Chain Circulation Solution, Single-Public Blockchain Solution and Multi-Public Blockchain Solution.
PLATFORM
BIT.GAME Platform is based on DAICOs, and it offers technical support, incubation funds and asset trading for all the innovative, high-potential blockchain game projects.
AIDEX
BIT.GAME will construct the next generation of decentralized exchange jointly with Matrix AI Network based on AI and blockchain technology,which has larger transaction loop and lower cost.
Team
View All