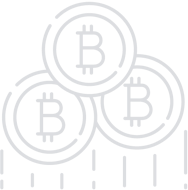 BitGuild - Blockchain Gaming Platform
BitGuild's mission is to revolutionize the global gaming industry by creating a platform for a brand new class of games that live on the blockchain. Blockchain games completely redefine the relationship between players and developers by facilitating full and true ownership of in-game assets, cheap & safe item trading, cross-game compatibility of items & currency, and more. Bitguild's team consists of cryptocurrency and gaming veterans with decades of experience building international large-scale gaming platforms and communities. BitGuild aims to host the best blockchain games and the largest blockchain gamer community online.
Basics
| | |
| --- | --- |
| Platform | Ethereum |
| Type | ERC20 |
| Accepting | ETH |
| Circulating Supply | 45% |
| KYC | N/A |
| Restricted Areas | N/A |
| Homepage | Website URL |
| White Paper | View/Download |
Bonus
>= 5 ETH - 1.25%
>= 15 ETH - 2.50%
>= 50 ETH - 3.75%
>= 100 ETH - 5%
>= 250 ETH - 7.50%
>= 500 ETH - 10.00%
About
Games
All games utilize smart contract technology, accept PLAT, and feature tokenized game items that are player-owned and tradeable.
Marketplace
Virtual assets created on the BitGuild platform can be bought and sold for PLAT on the Auction House. Auctions are decentralized and built using smart contracts.
Transactions
Players can easily buy games, PLAT, and content with no added costs. Devs avoid hidden fees, fraud, and receive quick payments.
Community
The community provides a place that fosters player-to-player and player-to-developer interaction. The goal is to create the largest international gaming community in the world.
Design House
Developers will be able to crowdsource game funding, game design, and game content transparently by utilizing PLAT.
Wallet
Unlike traditional cryptocurrency wallets, BitGuild's wallet allows for the display of non-fungible tokens (such as game items and equipment).
Team
View All