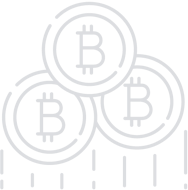 Contentos - The Decentralized Global Content Ecosystem
The vision of Contentos is to build a decentralized, global digital content community that allows content to be freely produced, distributed, rewarded and traded while protecting author rights. Contentos will incentivize content creation and global diversity and return the rights and value of content to its users. It will be a public content protocol that not only carries content and advertising value but is also a memory chain recording each user's contributions.
Basics
| | |
| --- | --- |
| Platform | Ethereum |
| Type | ERC20 |
| Accepting | ETH |
| Circulating Supply | N/A |
| KYC | N/A |
| Restricted Areas | N/A |
| Homepage | Website URL |
| White Paper | View/Download |
About
Contentos is a blockchain protocol that aims to form the foundation for a decentralized digital content ecosystem that empowers all members, including creators, consumers, and advertisers, to earn fair compensation for their contributions. Contentos also intends to establish itself as the future Ethereum of digital content, accepting content DApps of all kinds.
The current social media ecosystem is run by centralized platforms that depend on advertising for revenue. Content creators are pressured to produce content that is approved by advertisers instead of expressing themselves freely.
In the current content system, corporate platforms reap the lion's share of rewards generated by ad dollars, leaving mere pennies to the influencers whose content the platforms depend on. These tech giants tempt content creators with promises of viable income while exploiting their creations for their gain.
By utilizing the tokenization enabled by blockchain technology, Contentos aims to bring to life the dream of a more democratic content environment. Content creation, curation, distribution, storage, and verification are all rewarded in COS tokens, the unique cryptocurrency powering the Contentos ecosystem.
Team
View All