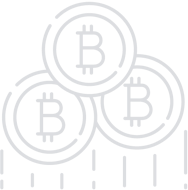 Devnetwork - Professional Network and Tech Ecosystem
We aim to start from creating the biggest community of global tech professional and software sourcing marketplace to foster the economy and enable blockchain technology together with Devnetwork and DEV token, we can create thousands of possible ways to grow and engage community, not only hiring and matching. Think about WWW, HTML, API and OS platform, Devnetwork can be technology medium for every platform not only Devcamp. It's open and everyone can access and build things on top of it. Corporates, communities, freelancers, game publisher and even college students. Our solutions will be effective but simple and represent our core value that unite everyone in the industries. In the near future when we and partners work together, the solution can be develop and increasing in many ways. Also, we will update it regularly on Devnetwork website's case study. Here is the early solution we would like to share and open for everyone to join and onboard the platform with us in this decade.
Basics
| | |
| --- | --- |
| Platform | Ethereum |
| Type | ERC20 |
| Accepting | ETH |
| Circulating Supply | 60% |
| KYC | N/A |
| Restricted Areas | N/A |
| Homepage | Website URL |
| White Paper | View/Download |
About
Devnetwork creates a global professional network, HR, community engagement, event management tools and large-scale professional database. Devnetwork will be built on top of the Devcamp platform which lets every stakeholder in tech industries grow the ecosystem together. Professionals, companies, HRs and partners can use Devnetwork as a semi automated tool to achieve their career and business goal. Professionals can create their profile pages and search for jobs. Companies can build their identities to assert their presence on the platform, search for candidates and hire them once the matches are found. Developer groups can grow their communities, organize free and paid events. Profile owners on the platform can opt in for complete privacy, in which case there will be no means provided by the platform (free nor paid) for others to acquire the contact information of the profile owner. Devnetwork Token (DEV), will be issued as the medium of exchange on the platform. DEV can be used to purchase geek gadget or paid subscription, to pay for the opportunity to connect and engage with job candidates, to hire freelancers or outsource software projects, to acquire early-bird tickets and attend exclusive programs. To give back to the community, token holders will be randomly selected at the end of every month and be rewarded 30% of the tokens Devcamp has earned during the past month. The chance each token holding account gets the reward is proportional to the amount of tokens held on the account relative to the total token supply. With our roadmap of community driven strategy, leveraging the blockchain, we are creating a whole circle that enables billions of jobs in every part of the world for everyone including workers in developing regions and make the hiring process more accessible and engaging by replacing traditional HR tools and headhunting culture.
Team
View All
Wittaya Assawasathain
Chief Executive Officer
Phawat Lertariyasakchai
Chief Blockchain Officer
Somkiat Khitwongwattana
Chief Technology Officer
Palakorn Nakphon
Chief Operating Officer
Kittichai Phiphatbunyarat
Chief Strategy Officer
Ratthanin Sakdamrongrat
Head of Corporate Relationship and Marketing