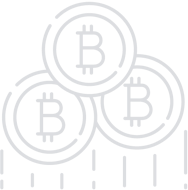 Gnosis - Crowd-sourced, ethereum based prediction market
Gnosis allows you to create arbitrary events to make predictions on any information like, who becomes the next president of the United States or what will be the stock-price of Apple on date X.
Basics
| | |
| --- | --- |
| Platform | Ethereum |
| Type | N/A |
| Accepting | ETH |
| Circulating Supply | N/A |
| KYC | N/A |
| Restricted Areas | N/A |
| Homepage | Website URL |
| White Paper | View/Download |
About
Gnosis will be a disruptive force driving change in a number of systemically important global markets, including finance, gambling, insurance, and information. Gnosis prediction markets will also find applications in new forms of distributed, market-based governance protocols, and will provide unique incentivization opportunities for both local and global economies.
Gnosis is well-positioned as a medium for a long-term shift toward information arbitrage economies that will power the Internet of Things, as well as more advanced forms of artificial intelligence. We believe that we are on the cusp of a Cambrian explosion of machine intelligence that will leverage a global liquidity pool of information for decision-making and will be deeply interwoven on a shared blockchain fabric such as Ethereum. Decentralized prediction markets seeded on Gnosis will be the ideal medium of exchange for these intelligent agents.
Core Objectives
Build the World's Most Efficient Forecasting Tool
Prediction markets can enable a more efficient and informed world. Prediction markets and oracles will bridge real world events to the blockchain, thereby strengthening its value as an authoritative source of truth about the world.
Create the "Google" of Customized Information Searching
Gnosis enables anyone to ask a question and fund the search for answers. This creates new economic opportunities for subject matter experts and more efficient avenues for crowdsourcing and aggregating information. The power of "search" is decentralized and inclusive.
Become the Standard for Predictive Assets
Gnosis seeks to establish a global, open prediction market platform with a single liquidity pool. This limitless resource enables the simple creation of custom prediction market applications and embodies a flexible marketplace for blockchain oracle services.
Team
View All
MARTIN KÖPPELMANN
Co-Founder, CEO
STEFAN GEORGE
Co-Founder, CTO
MATT LISTON
Chief Strategist
DENÍS GRANHA
Full Stack Engineer
MILAD MOSTAVI
Full Stack Developer