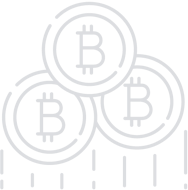 HedgeTrade - The Future of Trading
HedgeTrade is a platform where the world's best traders share their knowledge. Traders post predictions into a smart contract-powered Blueprint that users can purchase or unlock in order to access. Traders are rewarded if the Blueprint is correct, otherwise the users purchase is refunded.
Basics
| | |
| --- | --- |
| Platform | N/A |
| Type | N/A |
| Accepting | Others |
| Circulating Supply | 50% |
| KYC | N/A |
| Restricted Areas | N/A |
| Homepage | Website URL |
| White Paper | View/Download |
About
Prediction markets have enormous potential in long-term forecasting and assessment. Blockchain-enabled prediction markets reduce bottlenecks associated with contract fulfillment, manipulation and provide better transparency and dispute resolution than traditional prediction markets. The HedgeTrade platform creates financial incentives for real market insights and an environment that deters market manipulation through the use of artificial intelligence. HedgeTrade strives to establish a community based on trust and transparency, that enables individuals to improve their trading skills, market awareness, and transactional profitability.
Team
David Waslen
CEO & Co-Founder
Frank Danihel
Director of Operations
Rhys Boulanger
Director of Marketing