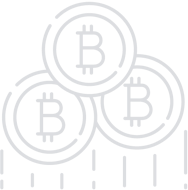 MIXMARVEL - A Global Game Publishing Platform powered by Blockchain.
a large-scale virtual 3D world created by global players and developers. In MIXMARVEL, we help game developers to expeditiously release blockchain games on this platform through two core technologies.
Basics
| | |
| --- | --- |
| Platform | Ethereum |
| Type | ERC20 |
| Accepting | Others |
| Circulating Supply | N/A |
| KYC | N/A |
| Restricted Areas | N/A |
| Homepage | Website URL |
| White Paper | View/Download |
About
Let the centralized game projects quickly become the star in the vast blockchain gaming world.
The MIXMARVEL SDK makes centralized game projects easy to decentralize, manage accounts, wallets and transaction, make predictions and set up achievements, etc. Let us help your projects quickly get into the blockchain industry.
Helping plethora of outstanding blockchain games to achieve further prominence!
Based on the LAYER2 technology of the Rocket Protocol 2.0, more games will be able to smoothly run on various public chains, getting rid of the migration problem and greatly reducing the cost. Enjoy a faster and improved blockchain environment. Rocket protocol can be the remedy for blockchain games TPS troubles, allowing developers to focus on improving game quality.
Let your accumulated digital assets from external world to regenerate value in the MIXMARVEL world.
Through our MIXMARVEL protocol, all the in game digital assets on the platform are all open and reusable. In MIXMARVEL, no matter which game you play, the digital currency and items will be coherent throughout the platform. You will be able to use, spend or trade them in the game at will. Depending on our NFT agreement, digital assets in different games will gain a new image and capabilities in MIXMARVEL, we will help users create popular digital assets, making assets a new way of traffic growth and drive more intrinsic value.
Team